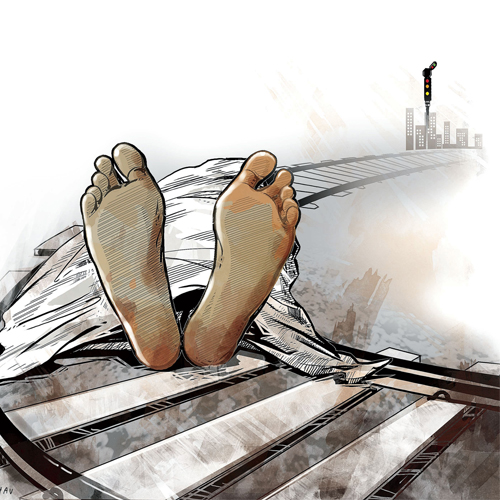 A senior ticket checker of Central Railway has been detained by Jalgaon railway police after people accused the him of pushing a lady in the train onto the tracks. BS Salunkhe was detained by the railway police minutes after the Kurla Terminus Rajendranagar Express was supposed to leave platform number 3 of Jalgaon station at around 5.50 am.
According to railway officials, a lady in her mid- thirties along with a boy and a girl tried to board the 21st coach of the train as it was leaving. Salunkhe was checking tickets in this coach and was at the door. The railways' version of the event is that Salunkhe helped the boy and girl safely onto the train but couldn't help the lady who fell through the gap between the train and platform and lost her life. The guard in the train applied emergency brakes and halted the train. The crowd that had assembled by then marched Salunkhe to the cops, said the officials.
Meanwhile, the Central Railways officials have retrieved the CCTV footage of the event and are in the process of handing it over to the railway police. A team from CR's CST headquarters has rushed to Jalgaon. The train left for Rajendranagar an hour later around 7.00 am said officials.
Salunkhe is a former wrestler who has won national level awards.