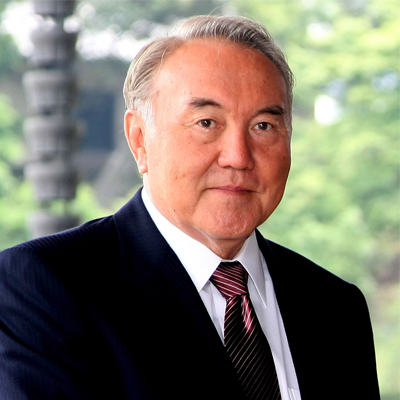 Kazakhstan President Nursultan Nazarbayev has congratulated Prime Minister Narendra Modi on his assumption of office after what he called a historical electoral victory.
In his message of congratulations, which was forwarded through the Embassy of Kazakhstan in New Delhi, Nazarbayev sincerely congratulated Modi on the Bharatya Janata Party's (BJP) historical victory in the recently concluded general elections and on his swearing in as prime minister of the Republic of India.
"This victory is the obvious proof of great confidence of the Indian people to you and reputable political party run by you. I believe that in the future India will reach impressive social and economic achievements with ever growing standing on the international stage," the Kazakh president said. "I want to reassure that Kazakhstan is interested to continue multifaceted cooperation developing in the friendly atmosphere between the Republic of Kazakhstan and India and raise the bilateral trade and economic, cultural and humanitarian relations to the new level... Your Excellency, I wish you good health, and success, as well as peace and prosperity to the friendly people of India."