An Indian hostel chain is offering what they refer to as the best internship ever, and it might just be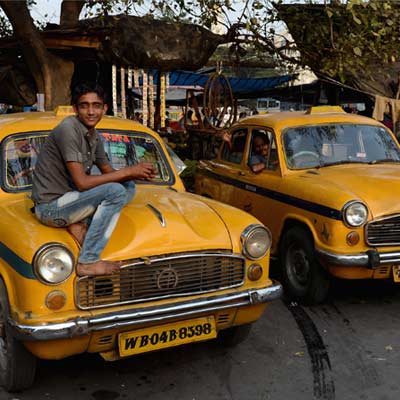 A seven-week paid vacation, and then some more. That's the deal Zostel, a chain of Indian hostel services, is offering lucky candidates.
A temporary position, being referred to as the CEO (which stands for the Chief Exploration Officer) is up for grabs to all those wishful travel writers. It offers a paid travel assignment of seven weeks, to cover the length and breath of India, and they also throw in a stipend of Rs 50,000 in the end!
"We believe that India as a country of unequalled beauty deserves to be explored and appreciated," says Dharamveer Singh Chouhan, co-founder of the Zostel. "So we created the 'best internship ever' where, we hope, the chosen candidate will revolutionise the way this country is travelled."
And qualifications? Well, all you'll be expected to have are adequate writing abilities to document travels and experiences; digital photography and videos skills to create webisodes; and an aptitude for social media platforms. The chosen CEO will cover over 15 towns across at least 15 states documenting their experiences as they go. "In a few towns, the CEO will be responsible for covering certain local NGOs working on unique causes, such as creating a local soccer team to provide kids with opportunities," elaborates Chouhan.
So with the hope of boosting Indian tourism through articles, photos and other multimedia, the organisers have put together one of the most coveted jobs in the country.
"Our CEO will be invariably someone who is passionate about travel and facing challenges. At the end of this, we hope that he or she can be inspiration for people to want to hit the roads of India," he adds.
And the numbers speak for themselves. With over 33,000 applications in under a week since the launch on February 14, there is no doubt that this has the people excited.
This sounds epic, definitely the #BestInternshipEver! http://t.co/XvQGrtXuW8 @ZostelHostel

— Nathan Anderson (@openroadb4me) February 24, 2014
@CjSiraj07 @zarinmodiwala Check out #BestInternshipEver. A chance to travel India for 50 days. You gotta join! http://t.co/jHJzPNL6SQ

— Azra Safdari (@PantheraMusca) February 24, 2014
http://t.co/YryIEuBHpP get 50k mann me laddu futa.get traveling & media coverage.mann me dusra laddu futa.. @ZostelHostel #travel #ttot

— Kuldeep Singh (@kuldepz) February 24, 2014
@ZostelHostel WOAH....travel around india!!! getting paid!!! and moreover becoming leader

— yeshwanth (@yeshrokstar) February 23, 2014
So how does one apply? The application is set wholly on social media. Their website www.bestinternship.in and allows interested candidates to login and apply as a candidate. The applications are open till mid March and results will be announced in April. "India trotting is slated to begin in mid May and last for approximately 7 weeks. The CEO will have the flexibility to choose the starting date," he informs.