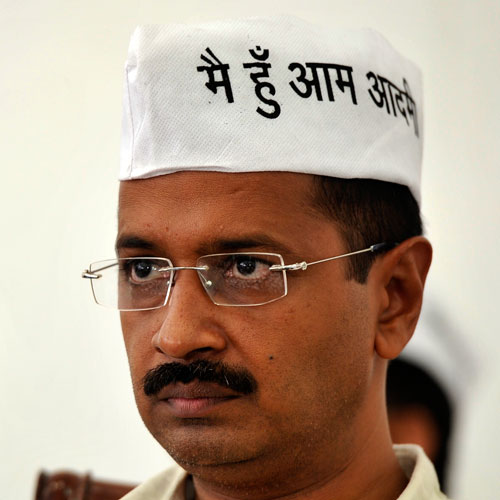 After an impressive debut in Delhi assembly polls, Aam Aadmi Party (AAP) on Monday said it was ready to contest the 2014 Lok Sabha elections but yet undecided about the timing to take the plunge.
AAP Convener Arvind Kejriwal said his fight against money and muscle power in politics won't stop after making an electoral debut in Delhi, but would spread throughout the country.
"We will fight Lok Sabha elections but we don't know when and how. Our fight is not going to end in Delhi, it will go to throughout the country," he told CNN-IBN news channel.
He said the verdict of Delhi clearly indicates that even the strongest and the mightiest leaders can be defeated if the common man awakes and challenges them.
While assuring his electorates, the AAP leader said that those who have won 28 seats in the 70-member Assembly will now to have to fulfil all the "promises" they made to the people.
He said that AAP's victory was the beginning of a new era of politics which is about clean candidates, untainted leaders and direct participation of the people.
"Delhi poll result is clear that BJP and Congress should mend their ways, else common people will rout them," he said.
On questions about his former Team Anna member, Kiran Bedi asking AAP and BJP to join hands to form government in Delhi, he questioned, "does she feels BJP was good?" "How can we take support of BJP or Congress as they failed to pass the Jan Lokpal Bill? There would be a time when we would definitely form a government," he said, adding why they were shying away from forming a government.
On the question of AAP MLA being poached, he said none of his MLA would poached.
He also refuted about the existence of "Modi wave" in Delhi elections, and said "It was created by media." When asked that whether Anna Hazare's participation in his election campaign would have made any difference, he said "I would request Anna that he should bless us as that would also be of help to us."