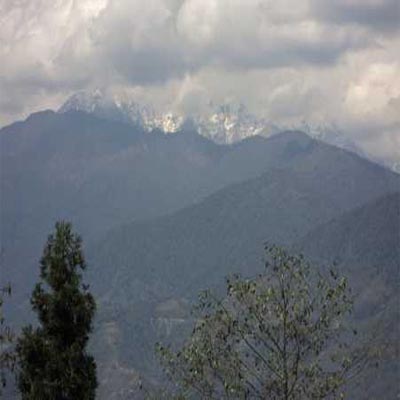 Endowed with rich natural resources, Sikkim is among the few places in India where ecological issues are at the forefront of the political debate during elections.
Though the ruling Sikkim Democratic Government (SDF) has successfully taken a number of environment protection initiatives in the last two decades of their rule like increasing forest cover and making agriculture organic, they are facing flak for allowing a series of hydropower projects.
To tap its rich water resource for generating revenue in the Himalayan state, 4000 MW power generating units are under construction at present while the state government wants to add another 5000 MW capacity.
Pradesh Congress president A D Subba alleges that Teesta and Rangeet rivers have been badly hurt due to dams and powerhouses.
"They are going for mindless economic development. We are now at the risk of an Uttarakhand like disaster," he says putting the blame on booming pharmaceuticals industry.
The party has promised an eco-friendly industry policy if voted to power in the April 12 Assembly polls.
Former Sikkim Chief Minister Nar Bahadur Bhandari says that anyone in power must remember that Sikkim is a fragile state in terms of its ecology and also faces threat as it lies in a seismic zone.