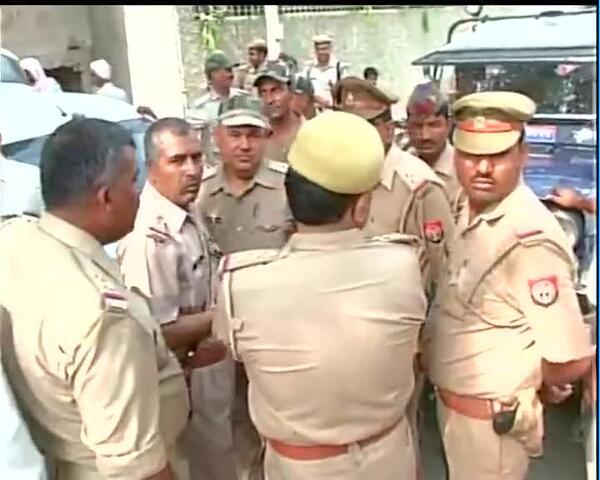 *Update Local BJP workers are protesting the raid outside the BJP office, demanding action against the EC.
The Varanasi office of the Bharatiya Janata Party (BJP) was raided by the officials of the Election Commission and local police, today. Officials said that the action was taken to seize election campaign material as it had got information about such items being sent in large quantity from the BJP office here in the Sigra locality, despite a ban on poll campaign in place. BJP leaders, however, claimed that these were unused campaign material and the party was not indulging in any campaign activities.
According to Layak Singh, an official of the Election Commission flying squad, "They were going to distribute badges, pamphlets and BJP t-shirts, even though the campaign was officially over. This is illegal." The seized items included T-shirts, pamphlets, badges, officials said, while adding that they found these products being transported from the BJP office.
The raids come just a day before the final phase of the Lok Sabha elections that are scheduled to take place in the holy city.
In the last few days, the Aam Aadmi Party (AAP) has made several allegations against the BJP, accusing the party of attempting to woo voters with alcohol and money amongst other things. AAP has also claimed to have installed 250 spy cameras across the city to prevent any irregularities before election day.
The BJP's prime ministerial candidate Narendra Modi, contesting from the city, has been in verbal altercations with the Election Commission over the last week. Modi called the EC weak and dared it to take action against him and his party.
They alleged that the latest incident further proves the administration and election authorities' "partisan" approach against BJP and linked the raid to the local administration's denial of permission to Modi's rally here on May 8.
(With agency inputs)