A Mumbai man with Ebola symptoms was kept in an isolation ward on Monday.
Lalit Kumar, resident of Vasai in Maharashtra's Palghar district, was suffering from vomiting after returning from Lagos. He is being treated in the isolation ward of a government hospital by doctors, he said. His samples have been sent to National Institute of Virology, Pune, for confirmation. Read more
With the disease being declared by World Health Organisation (WHO) and resulting in 1776 deaths (as confirmed August 6) so far, Ebola has assumed dangerous proportions.
Though the outbreak has taken a serious turn, health experts have maintained that there is no reason to panic but empahsised the need to take necessary precautions.
Kumar took the right action once he realised he had symptoms similar to that of Ebola. When he began experiencing body pains and diarrhoea, he promptly got in touch with the Health Department.
Since he was aware of the symptoms, he contacted the concerned authorities.
The UNICEF, Centre for Disease Prevention, WHO have been spreading important information to prevent spread of Ebola and take necessary steps in case of contracting the illness.
Here is are some of helpful tips to prevent the spread of the disease and what to do if you have Ebola like symptoms: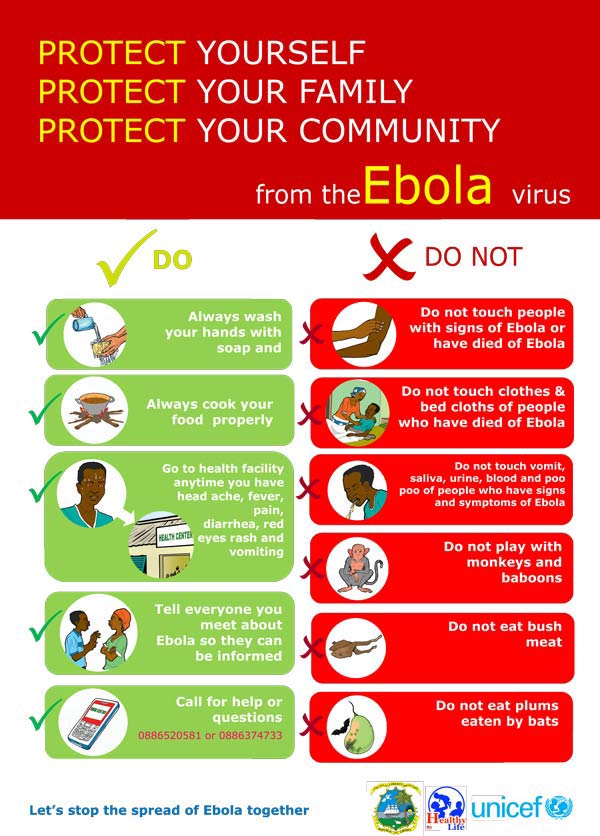 The CDC and UNICEF have ample information on to how to prevent the spread of Ebola and the necessary steps needed to be taken when experiencing the symptoms.
Also read: All you need to know about the Ebola Outbreak