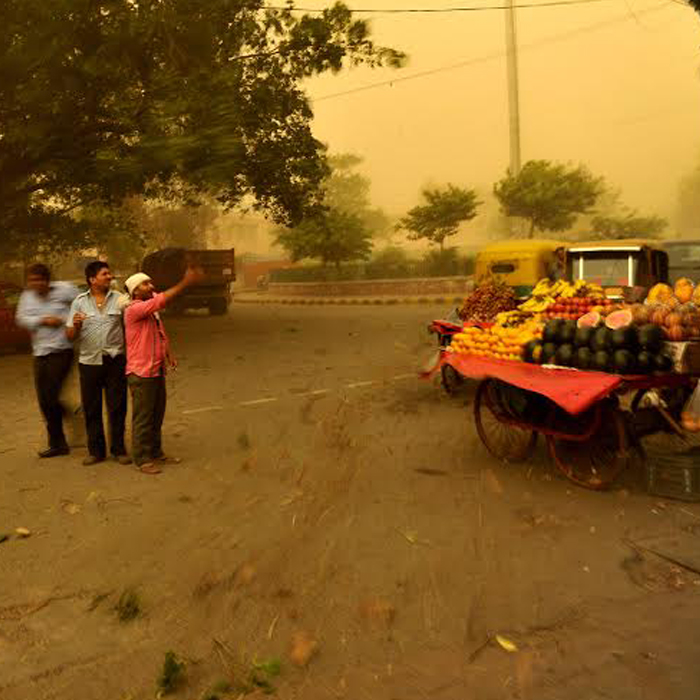 At least six persons were killed and 13 others injured in storm-related incidents this evening, police said.
In a gruesome incident, 17-year-old Anu died when a tin sheet slit his neck and then hit his 51-year-old mother's head leaving her critically injured in Vivek Vihar area in east Delhi.
Five persons were injured in East Delhi when a wall collapsed on them.
Two persons including an 18-year-old girl was killed in south-west Delhi. The Class XII student, Aasha Malik died when a boundary wall collapsed on her around 5.15 PM.
She was returning home after tuition classes. Aasha was rushed to Rao Tula Ram Hospital where doctors declared her dead on arrival.
Three people were injured in north-east Delhi while three others were injured in Nizamuddin area of south-east Delhi.
In Central Delhi, a 24-year-old cab driver, identified as Chattarpal died after a tree fell on his car in IP Estate area around 5.30 pm.
In North Delhi, a man identified as Younis was killed after a tree fell on him. A 20 year-old-youth was killed when a tree fell on him in Uttam Nagar area of West Delhi, police said.