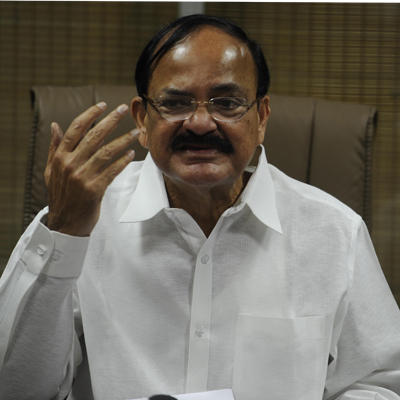 BJP on Friday promised to extend Seemandhra region's special status from five years to ten years the after bifurcation, senior leader M Venkaiah Naidu said here.
"If our prime ministerial candidate and BJP win the elections and Narendra Modi is elected the Prime Minister, the special status to the residuary Andhra Pradesh will be extended to ten years," Naidu, who is campaigning for BJP-TDP candidates in east Godavari district, said during a road show.
Everybody has equal right over Hyderabad and not any person. It was built and developed by all sections of people, the former BJP chief said. Residuary Andhra Pradesh has a bright future, he said, adding that BJP has mentioned several steps to develop residuary Andhra Pradesh.