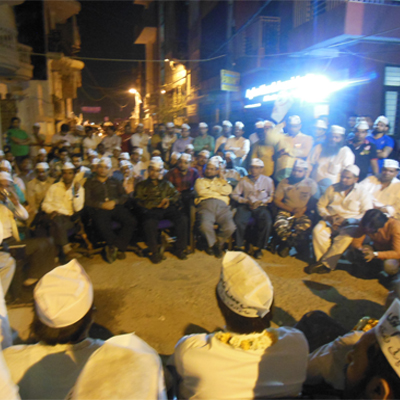 AAP leader Somnath Bharti has done it again. After facing the ire over his infamous midnight raid in Khirkee Extension, the AAP leader has now violated the Election Commission's Model Code of Conduct by holding a public meet after the campaign time.

Bharti held a public meet on Tuesday night around 9:15 pm which continued till 11 pm in the night at Bhaskar Compound of Abul Fazal in Okhla. As per the Election Commission's guideline, a political party or candidate should not hold any public meeting 48 hours before the the closing time of election. Going by this, the campaigning time was till Tuesday 6 pm only. However, Bharti was seen holding a meeting attended by 150 people which included the AAP workers too.

As Delhi goes to poll on April 10, this violation is not a good news for AAP and AAP leaders.
Watch the video below: