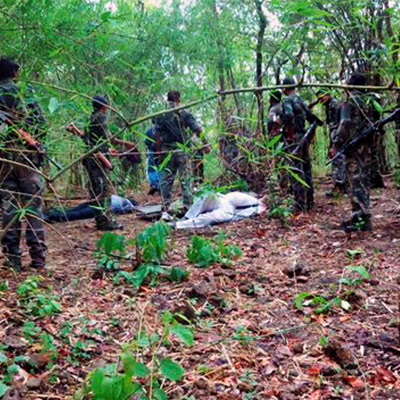 About 30 persons, including six minor girls, were arrested while they were going to attend a naxal training camp in Saranda forest in adjoining naxal-hit West Singhbhum district today.
The arrest was made near Pansua dam, about six kms from Sonua block head quarter, under Sonua police station.
Acting on a tip off, security personnel carried a search operation and arrested 30 persons, including six girls, police said.
Some of the girls and boys were in school uniforms and were being taken for naxal training in the forest to induct them in the squad of CPI (Maoists) headed by area commander Juel Kandolana.
Kandolana had taken over as area commander of the ultra outfit in Porahat jungle following the arrest of area commander Chokra Chaki last month.