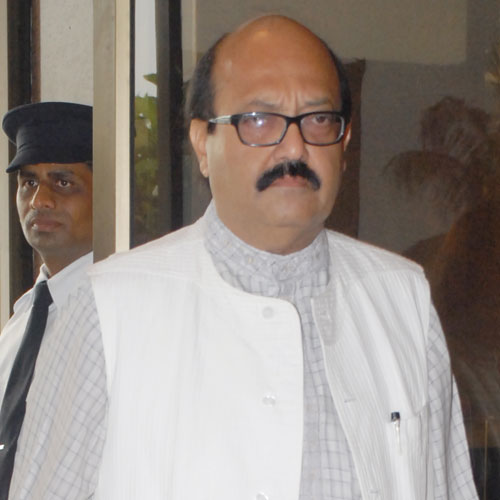 The Delhi High Court on Friday issued notice to Delhi Police on a plea by Amar Singh's former aide Sanjeev Saxena seeking discharge from the 2008 cash-for-vote case.
A bench of Justice VP Vaish issued notice to the state.
Saxena had moved the high court seeking discharge from the case against him under Section 12 of the Prevention of Corruption Act (abetment of offence relating to illegal gratification to a public servant).
He was challenging the November 22, 2013 order of a Special Court directing that he be tried under the IPC section for allegedly bribing a public servant ahead of the crucial July 22, 2008 trust vote of UPA-I.
Of the seven accused, Saxena was the only person to be charged in the case.
The other accused who were discharged by the trial court were former Samajwadi Party leader Amar Singh, LK Advani's ex-aide Sudheendra Kulkarni, two sitting BJP MPs Ashok Argal, Faggan Singh Kulaste (sitting MPs), former BJP MP Mahabir Singh Bhagora, and party activist Sohail Hindustani.
The court had discharged them for lack of evidence and had said that there only intention was to disclose horse trading.
It, however, had charged Saxena stating "the un-impeachable evidence on judicial record against Saxena is the audio-video recording wherein he along with a person in yellow shirt delivered a bag containing Rs 1 crore at the house of Ashok Argal.
"He is caught on camera placing cash on table before the three MPs."
"No explanation has come on record as to why and for what purpose the amount had been carried by him," the trial court had said.
Saxena was absolved of the charge of criminal conspiracy. The cash-for-vote scam pertains to the BJP MPs displaying wads of currency notes during the July 22, 2008 trust vote in the Lok Sabha after the Left Front withdrew its support to UPA-I government on the issue of Indo-US nuclear deal.