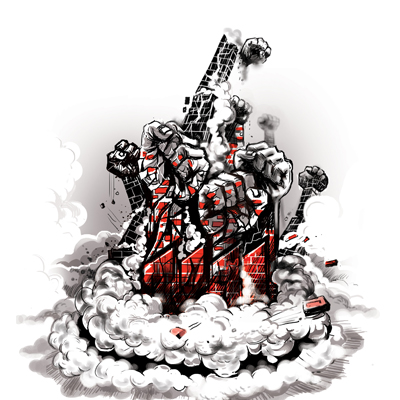 20 labourers from Patrapur block in Odisha's Ganjam district are allegedly held up in an engineering workshop in Andhra Pradesh without wages for the last three months, their family members have claimed.
The collector of Ganjam district Prem Chand Chaudhary has directed the district labour officer to enquire into the matter.
"They are going without money. The owner of the workshop is also not allowing them to return," kin of a detained labourer told the district administration.
The family members have requested the administration to make arrangements for their safe return.
The labourers are from Bhramarapur, Tikarapada and Mandarada gram panchayats and they went to Andhra Pradesh five months ago to work in the workshop in Anantapur district.
The labourers had called up their family members about their plight and have written to the district collector in this regard.
"The assistant labour officer and a labour inspector have initiated a probe yesterday and talked to the family members of the detained labourers in their respective villages," said Assistant Labour Commissioner (ALC), Berhampur, Nilambar Mishal today.
The two labour officers would also meet some labourers who escaped from the workshop recently, he said.
"After getting the enquiry report we will apprise the district administration and government of the matter. Steps will be taken to bring them back," the ALC said.
"They neither went with any recognised labour contractor nor did they intimate the labour office," a labour department official said.