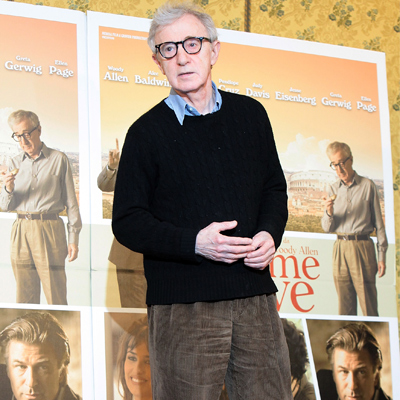 Woody Allen has touched on another controversial family subject in his response to Dylan Farrow's sexual abuse allegations.
The 78-year-old American screenwriter has claimed that his former wife Mia Farrow lied under oath when she falsely represented Ronan Farrow as their son, while he believes that Frank Sinatra fathered him, Us Magazine reported.
The famed director said that his 26-year-old son looks a lot like the former husband of Mia with the blue eyes and facial features.
According to Vanity Fair, the 68-year-old former fashion model had hinted that Sinatra, who she was married to from 1966 to 1968, could "possibly" be Ronan's father as their romantic relationship continued on and off even after their divorce.
Allen has claimed that Mia could be lying about their daughter's molestation accusations against him.