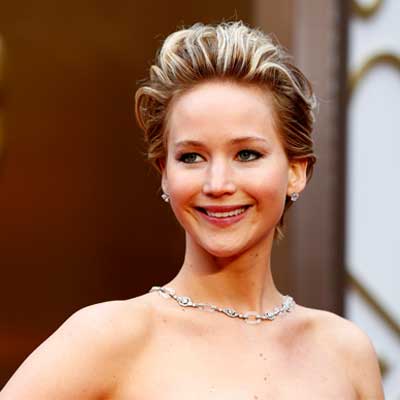 Jennifer Lawrence has revealed that she is afraid that her second fall at the Oscars will be seen as a "gimmick".
The 23-year-old, who had tripped earlier while climbing the stairs to receive an Oscars in 2013, is worried people will think she's being clumsy on purpose, the Mirror reported.
She told Access Hollywood that she was scared after tripping over a cone hoping no one had taken a picture of the incident and didn't realize how fast it all happened.
The 'Hunger Games' star joked that she had actually done a stair test out on the back staircase and got it a little dusty, but she thinks she isn't safe as she still managed to trip over a cone.
Lawrence had cut her shin at the 86th Annual Academy Awards after her fall.