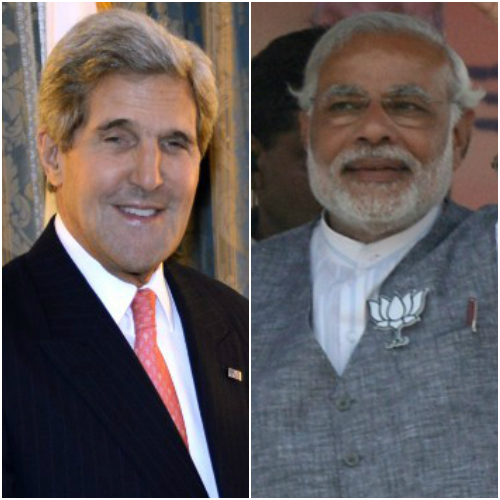 The Barack Obama Administration is looking forward to welcoming new Indian Prime Minister Narendra Modi to the United States, Secretary of State John Kerry has said.
Kerry conveyed this message for Modi during his meeting with Indian Ambassador to the US, S Jaishankar, who also met Deputy Secretary of State William Burns for a wide range of discussion on bilateral and regional issues. This was Kerry's first meeting with the top Indian diplomat here after Modi was sworn in as the 15th Prime Minister of India in New Delhi on Monday.
"Secretary Kerry conveyed again his congratulations to Prime Minister Modi and the new Government of India, noting that the Administration looks forward to welcoming Prime Minister Modi to the United States," said State Department Spokesperson Jen Psaki.
Burns and Jaishankar also discussed a wide range of bilateral and regional issues including regional security, increasing bilateral economic engagement, and enhancing US-India cooperation in multilateral fora, she added.