"I am switching off for earth hour.. Hope you will too.." said Ram Charan Teja, the Brand Ambassador, Hyderabad for Earth hour 2014. As the world reeks under the ill effects of global warming, there are millions of people all over the world doing their little bit to conserve it. Cleanliness drives, awareness seminars, walks, protests, global movements aren't a new phenomenon. Thus it was obvious that when the World Wide Fund for Nature(WWF) came up with this idea, the whole world joined hands in support.
Earth Hour started as the lights off project in Sydney, Australia. The conceptualization and materialization took close to 3 years and the first ever global lights out was achieved on 29th March 2008. People, communities, corporate, industries and every sector of society was encouraged to shut out their lights for a period of one hour from 8 PM to 9 PM, in their standard time. 35 countries and over 400 cities lent their support for this movement. Google went 'dark' in ode of the Earth Hour. The event was so impactful, that the need to have it every year was immediately felt.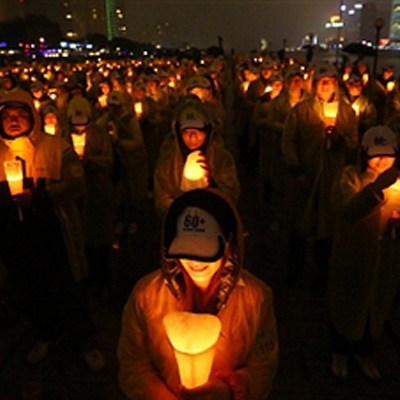 After the splendid support from Google and You tube during their first global initiative, Earth Hour gained momentum and next year the number of participating countries doubled. The campaign's digital footprint grew to 90 million in the year 2011 and it was flagged off by Vidya Balan and Chief Minister of Delhi, Sheila Dixit in India. The succeeding year saw Earth Hour's largest turnout. Close to 7000 cities and over 152 countries actively participated. Sachin Tendulkar, Miranda Keir, Nelson Mandela, Former US Vice-President Al Gore and many other prominent personalities have shown their constant support to Earth Hour ever since their engagement.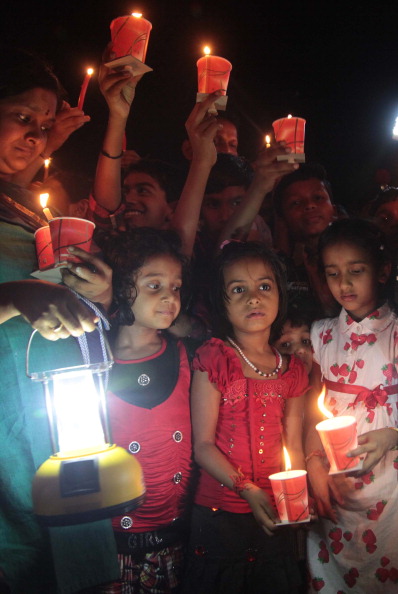 This year around the event is going to take place on the 29th of March, the last Saturday of the month. The world is expected to shut out its lights from 8:30 PM to 9:30 PM. With all the major countries participating, India too seems kicked about the same. Arjun Kapoor, the country's latest heartthrob has also joined the movement as the National Ambassador.
Here is having a look at 5 major questions about the Earth Hour that may creep up in your minds:
Q: What is Earth Hour?
A: It is a noble initiative by WWF for conservation. It helps create awareness about the darkening planet. It is one of the biggest celebrations for our mother Earth. Every year, the last Saturday of March experiences one hour of global light shut down. Over a hundred countries participate in this and volunteer to shut down their lights for the stipulated time period according to their national standard time.
Q: Why Earth Hour?
A: The world is in pain. We need to work towards relieving it. The Earth Hour is a noble initiative helping us do our little bit towards the environment.
Q: How do we contribute?
A: Simple. Switch off the lights during the time mentioned and you would have contributed. Interested people could also fill in their pledge cards on the official website for Earth Hour India.
Q: When do we do this?
A: The Earth Hour for this year is going to be held on this Saturday, 29th March from 8:30 PM to 9:30 PM.
Q: What do we get out of this?
A: People all over the world did this massively for the last few years. The Earth Hour is a voluntary initiative. There is no pressure or compulsion to join the movement. What an individual gets out of this is fairly specific, however here are a few key points- Happiness and satisfaction of having contributed, a quality time sans chaos to spend with the near and dear ones, opportunity to catch up with people, bond, chance to indulge in your favorite activities and peace and calm above all.
Q: What do we do when the lights are shut?
A: There are millions who spend time doing their favorite hobby or merely taking a beauty nap during the Earth Hour.
However we have compiled a list of things you could do this year around during the Earth Hour:
1) The Candle light: Take advantage of this light-less moment and spark a few candles around the house. They instantly ease the mood and make it ever so romantic. The opportune moment can be well spent with family, friends and loved ones.
2) The Conversationalist: The Earth Hour benefits us in numerous ways, one of them being the power of conversation. Every one is as much as in dark as you are and thus this is the perfect situation to spark up a banter or even a meaningful conversation.
3) Board Games: Board games are said to be one of the best form of social bonding exercises. They are fun and easy to play. Carrom, Ludo, Cluedo are some options. Playing cards is also another option. These games help you to loosen your grip on life and ease your soul.
4) Exercise: The Earth Hour is the best time to catch up on your daily exercise regime. Yoga, Jogging, Aerobics can all be easily done even without the light. It is easy and obviously beneficial.
5) Relive your Childhood: This is the perfect time to get back to your story telling days. Reminiscing your childhood days will not only spark off a string of nostalgia, but also take you back to a time long forgotten. Stories are one of the best things to have happened to human kind and this is the right time to kindle that spirit. Play games that you would have probably played in your childhood. This will help you loosen the strings too.
6) Social gatherings: Public gatherings during Earth Hour are a brilliant way to meet new people, friends, gather a spirit and reinvent a spirit of belonging. There are various groups all over the world which meet for this event. They share their experiences and thus help in garnering a community feeling. Bonfires are another amazing thing you could try.
7) Its your Time: Earth Hour gives you one whole hour by yourself. Use it to your advantage. It is extremely necessary to relax and use this event to do just that. Take a nap, have a leisurely bath, wash, clean; do anything that will prepare you for yet another round of chaos and hustle bustle.
8) Spook it up: Gather your dear ones, tell ghost stories, bring out the Ouija board and do all things spooky. However, know your limits.
9) Food Fantasies: This is the perfect time to catch up on good conversations and even better food. Pot Dinners and cooking can help us rejuvenate. This hour gives you a reason to bring out your best wines and deserts. Use the time wisely and pre plan with your loved ones.
10) Creative Moments: The Earth Hour lets you indulge in your favorite creative activity. Be in making lanterns, painting, candle making, decorating things, singing, playing an instrument, dancing or even merely star gazing; this hour provides the right opportunity to do whatever you like. It is also a photographers delight to go around shooting light experiments, various scenic beauties and simple portraits of people in a pool of happiness.
These images can be sent to us on our Facebook page
Watch their official video for this year's event:
With Spiderman as their global Ambassador, Earth Hour is genuinely reaching out to each individual, be them old or young. It is now not just a movement for shutting out lights, but for joining forces to help the planet. This year it launches its first ever crowd funding and crowd sourcing event. This will in turn will be used in creating strategies to save the planet. The official website for Earth Hour International gives a detailed look of the event and its nuances.
This year around Earth Hour plans to be more grand, effective and much more engaging. Be sure to lend your support to this cause. This is your time to shine and let the earth shine too.