The Pune chapter of TiECON slated to take place this weekend is a great opportunity for city's young entrepreneurs to come face-to-face with top business leaders and luminaries from across the country. For a city which is fast becoming a hub of young and promising entrepreneurs who thrive to make a difference in people's lives, this is going to be the perfect platform to share ideas and connect with like-minded people from the industry. Ahead of the conference slated to happen this weekend, dna speaks to three key members of TiE on what makes Pune a city of opportunities...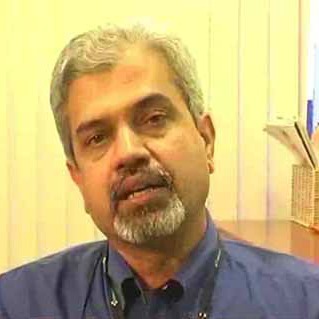 On his association with TiE, Vishwas Mahajan, President, TiE Pune chapter
Vishwas Mahajan has over 20 years of experience in the IT industry. It was his passion to serve the entrepreneur community that urged him to join the group. "I along with over 50 charter members and 30 volunteers are putting together this event and feel glad about the fact that we have been able to make a difference in our community by unleashing a virtuous cycle of wealth creation. Pune has a wealth of quality and availability of educated people, reasonably-priced infrastructure along and a good quality of life. Though lack of local institutional investors in startups still remains a big challenge, we have managed to make significant strides in the last few years and wish to continue making a difference. We are confident and strongly belief that the next Google or Facebook will be born in this city!"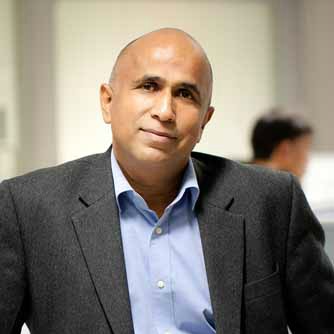 On what makes for a successful entrepreneur, Krishnan Ganesh, serial entrepreneur and partner, Growthstory.in
Krishnan Ganesh has been a part of many TiECONS in the past, and will make his first appearance as one of the key speakers in the upcoming Pune chapter. He looks at this event as a great networking platform where entrepreneurs - new as well as established - will get an opportunity to share each other's experiences, challenges and inspirations. The topic of his speech at this conference will be 'Entrepreneurship in the Indian context'.
Talking about the TiE association he said, "Hearing success stories of entrepreneurs from different fields, watching interesting business models taking shape, and a zeal to fulfill dreams gives me a great high! For any entrepreneur, the secret to achieve success is to have deep passion and faith in one's idea. And then the stupidity to actually believe that the idea will work! It is a misnomer that the entrepreneur is an extreme risk taker. We always calculate risks. But the ability to "pivot" is an important part of being an entrepreneur. This comes by having no egos, the willingness to learn from mistakes, and having the confidence to accept failure as a step towards success. There is no set formula to success, but one must always keep the following in mind: Never bet your farm on the business. Always have a plan B, because things can always go wrong. Second, don't continue doing something just because you started it. This will give a chance to others to ridicule you if you fail to succeed. Try different things and improve everyday – create a learning organisation."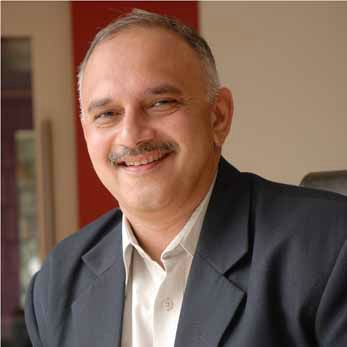 On starting new & advantages of Pune, Anand Deshpande, CEO, Persistent System
Anand Deshpande is on the Puneri Entrepreneurship Panel and looks at this event as a 'celebration of entrepreneurship', where young entrepreneurs can connect with people from the industry and gain knowledge on how to take their ideas to the next level. While sharing his own experiences as a startup, Anand said when he had started fresh two decades ago, he received a lot of support from the companies which had already established themselves in the city. "As a beginner, you need a lot of mentoring and support from the community and the whole entrepreneurial ecosystem. You need a lot of understanding and know-how on how to go up the ladder in this field. There are challenges along the way and at times, things take a totally different route from where you had begun. Learning from your mistakes, bringing about changes in ideas and finding innovative ways to improve every time are the things which are needed to gain success in any kind of business. When I look at a company as an investor, I am only interested in the returns that it will give me. But this is not the only thing we investors look at. We see the whole team as one and whether they have the zeal to make it big. We look at their ability to function together, as well as their problem-solving skills without losing their calm.
Pune has always had an entrepreneurship culture. When young people want to start a company, it is very important on the part of the family, friends and the whole ecosystem to lend support to the ideas, at the same time having a clear understanding of the fact that the venture may not be successful. I am very glad that Pune has that culture of accepting and welcoming new ideas. What we need is a better structure to provide resources to young entrepreneurs. This could be incubation, creating low-cost office spaces and providing knowledge base for startups. In addition, the state government must come forward and join hands with public sector to create a flexible environment to facilitate new ventures by buying more from them rather than only focussing on big companies."