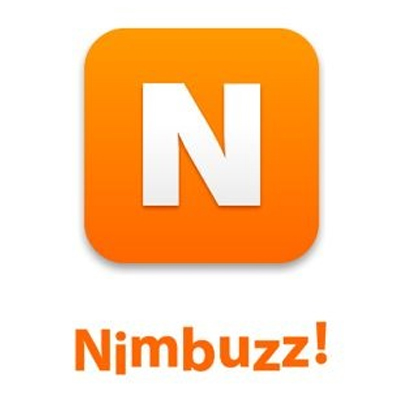 We have always heard of tech companies and app makers from experts, this one is an account of Nimbuzz in the words of their target consumers / users, i.e. 'the Youth'. Two of our interns caught up with Shahnawaz Karim, Marketing Head at Nimbuzz. This is what they had to say.
We caught up with Mr. Shahnawaz Karim, the marketing and communications head of Nimbuzz, coming over for a discussion on the Instant Messaging industry and all the 'exciting stuff' that Nimbuzz offers, at Eat Around the Corner in Bandra, Mumbai. Around 12 people were a part of the discussion including Tanay Chaturvedi, Assistant Manager, Marketing at Nimbuzz. The event commenced at 5.30 pm and was a good two-hour affair.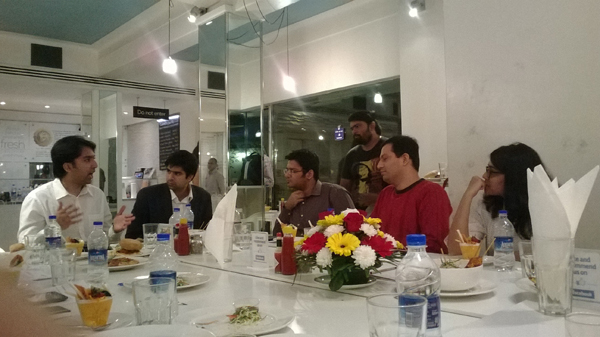 The discussion started with the history of the company, Nimbuzz as an application and its growth. It gradually steered into its features, its target market, platforms, user-base, etc. It also centred around the revenue streams of the company, competitors, its achievements and challenges.
For all those who do not know what Nimbuzz is, it is a new-generation mobile communication and entertainment platform, designed for the online generation. The Nimbuzz application enables people to enjoy free and low cost mobile phone calls, free video calling, free instant messaging, social networking and other rich communication features like social games, using the internet capabilities of their mobile device.
Nimbuzz started its journey in 2007 and now has around 150 million users around the globe. India being the major market, there are 25 million users in India. Nimbuzz has also established its market in the Middle-East, Indonesia, Singapore, Pakistan, USA and Europe. It shifted its headquarters from Netherlands to India in 2012 and now all the operations and engineering of Nimbuzz is carried out from India alone. While explaining about its relevance, Karim called India a "male-dominated" market.
Nimbuzz has a few brownie points as compared to its competitors. It is not just a messaging application but is a communication application. The USP of Nimbuzz is that it allows its users to switch between different applications without closing the window. Multi-tasking makes Nimbuzz user-friendly and that is what makes it different. Nimbuzz has also introduced Nimbuzz ping, their SMS based push notification service, which lets you connect with your Nimbuzz friends even when you are offline. Nimbuzz comes in 55 languages globally out of which more than 8 are Indian languages.
According to Shahnawaz Karim, "Nimbuzz is where internet is. We have launched our application on all major platforms- Symbian, Android, Windows and Java, although more than 50% of the user-base is Android." They have also partnered with major service providers and handset manufacturers. Nimbuzz comes as a pre-installed application in some of the Micromax, Lava and Karbonn phones.
Nimbuzz majorly targets the youth from the age-group of 16 to 25 years, which covers around 70% of their audience. "Nimbuzz is the best platform to kill time and youngsters have a lot of spare time to kill," said Karim. Though Nimbuzz started off as an SMS replacement, it has now ensued into other areas as well. With unique features like chat buddy, astrology buddy, chat rooms etc., Nimbuzz never ceases to entertain its users.
The major revenue streams for Nimbuzz are advertising, NimbuzzOut and in-app currency called Nimbucks. Advertising includes banner-specific ads, splash-screens and brand advertising which covers about 65% of their revenues. NimbuzzOut is a unique service which enables cheap international calls to mobiles and landlines through Nimbuzz. With Nimbucks, you can send gifts, emoticons and rise up in the chat-room scale by buying credits known as Nimbuckz.
Nimbuzz has been a self-sufficient company ever since it started off in 2007. It ranked no. 4 on Neilson's survey of the most socially engaging application. It adds about 2 lakh users on a daily basis. Nimbuzz has been constantly upgrading itself according to the changes in the user-behaviour. Shahnawaz Karim concluded the discussion saying, "Technology has evolved and so has Nimbuzz. Your feedbacks and your experiences with Nimbuzz would be highly appreciated". Questions and comments by the journalists were encouraged and the event ended on a positive note with the hosts promising to take back many inputs and suggestions.
Learn more about Nimbuzz: