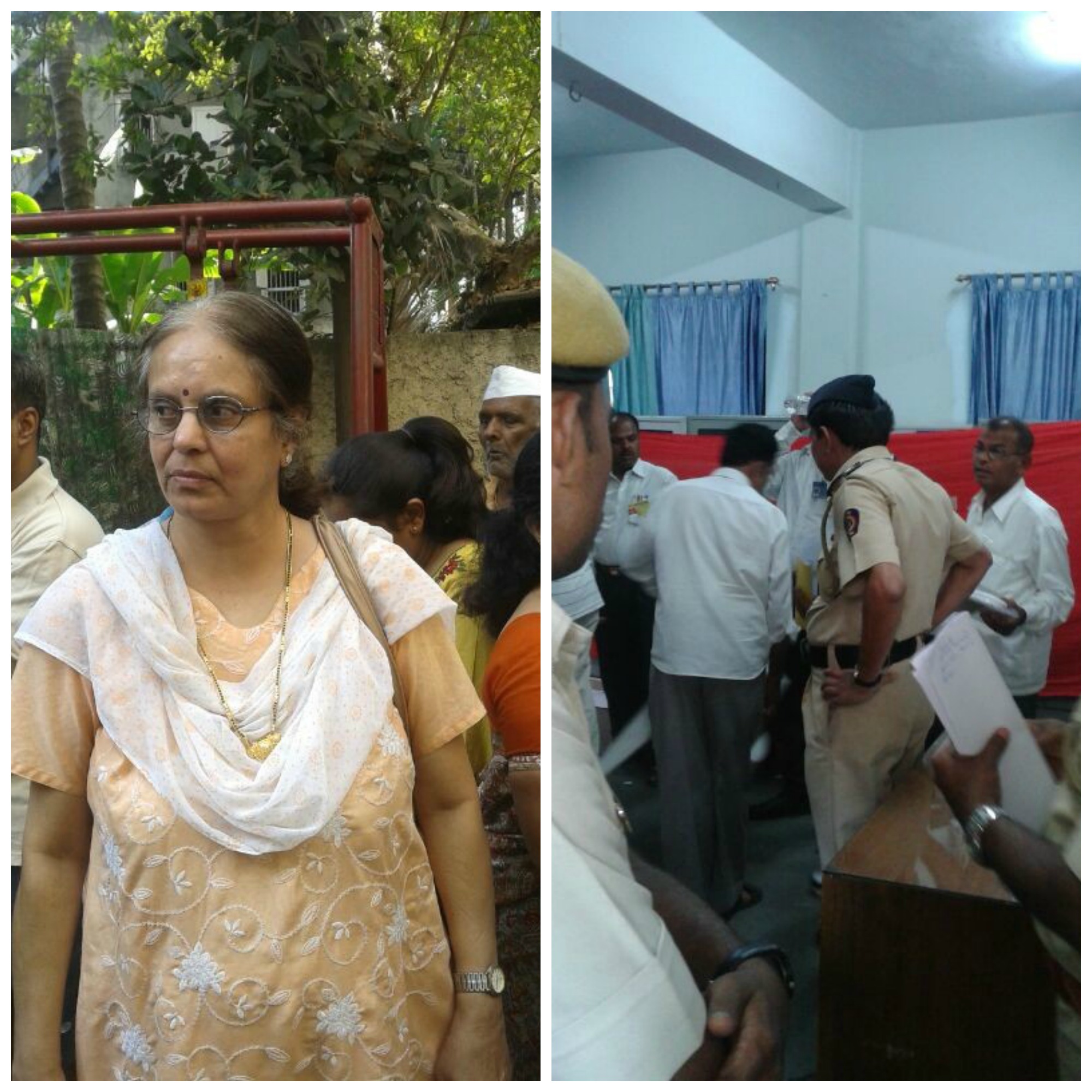 Early morning voters, including many senior citizens, were bewildered when an electronic voting machine (EVM) reportedly "transferred" all votes to the Congress. The incident happened at a polling booth at Shamrao Kalmadi School in the city when voters found that whichever button was pressed on the EVM, only the Congress light blinked.
Bimba Nagarmath, a resident of Erandwane in Pune has complained to the Polling officer at booth 263 located at the Shamrao Kalmadi HighSchool. The voting had already begun by then at 7:15 a.m. and 28 voters had cast their vote before her. Some of the alert voters brought this to the notice of the election officials who stopped voting immediately
Because 1.5 hours have been used for replacing the EVM, people have demanded the voting at that booth be extended by 1.5 hours till 8:30 p.m. today.
"The Election Commission authorities have ordered a new machine for this particular polling booth which is expected to come soon," said local BJP activist Madhuri Sahasrabuddhe.The poll panel has also decided to permit around 28 voters who had already cast their votes with the defective EVM, to vote afresh. The EVM has now been replaced and voting has resumed.
With agency inputs