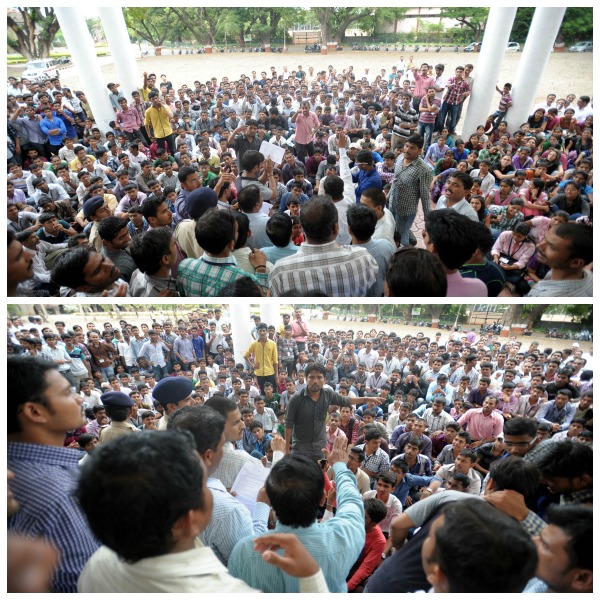 Pune: As many as three hundred students of the College of Agriculture on Monday protested on the premises of the college and demanded security for the students on the campus. On Sunday morning, a 23-year-old student, Jotiram Jadhav was injured after he was attacked by boys, who were outsiders, following a scuffle. Students have demanded that the college authorities install CCTV cameras across the campus and restrict unauthorized entry of outside people.
A student said that youths from nearby slums like Patil Estate and Narveer Tanaji Wadi often sneak into the college campus and indulge in booze parties and even harass girl students by passing lewd comments.
Sonali Potale, 21, a student of the same college, said the campus feels highly insecure in the evening after outside boys come inside to play cricket and even consume liquor.
She said that the administration should pay serious attention to internal security and immediately install CCTV cameras on the premises and also increase security presence.
Anil R Karale, dean of Agriculture College, said, "We are planning to install 125 CCTV cameras on the campus and adopt some strict measures to strengthen security."
Jyotiram Jadhav (23), a native of Akluj, Solapur, and a student of College of Agriculture, Pune, was seriously injured after a scuffle between college students and some outside boys, in the college study hall on Sunday morning.