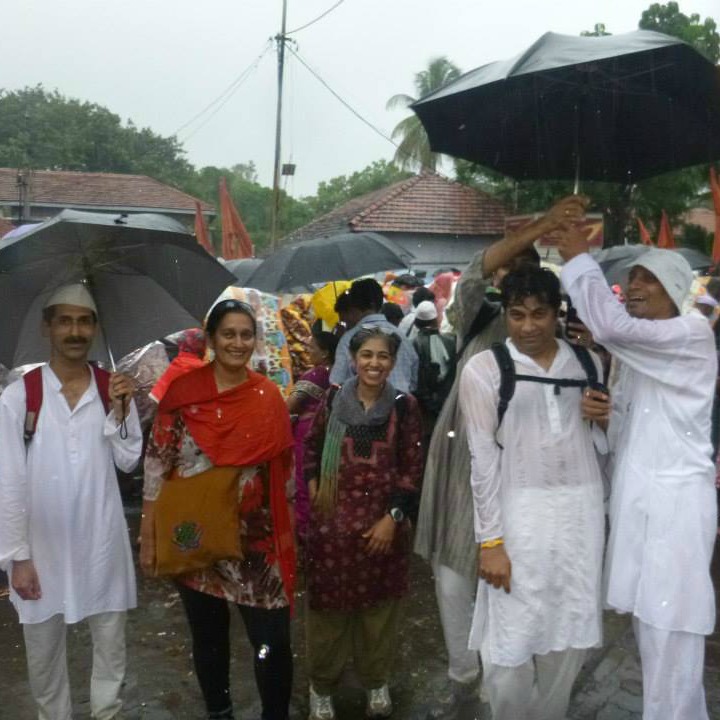 Pune: This year the Pune Running Club has decided to walk with the Palkhi that comes from Alandi to Pune. The members of the club will be meeting at the corporation bus stop and will catch a bus to Bhosari. From there they will hike a ride to the 'Sai Temple' on Alandi Road and join the Palkhi from there to walk back to Pune."Palkhi is a tradition that must be preserved and the least we could is walk along with it," said Nikhil Shah, the founder of 'Pune Running Club'.
Last year, there were close to 100 members from the group that walked with the Palkhi and this year too they are expecting a great turn out. "This is something different from the regular marathons that we are an active part of and that is what makes this initiative interesting", Shah added.
Arwind Bijwe, from the Pune Running Club, who was a part of the Palkhi last year and will be going for it this year too, said, "The Palkhi is one place where you get to see Pune at its best. There is so much diversity that the entire experience is magical". It is an endurance test for all."
It is the second year that the Pune Running Club will be participating in the Palkhi procession. Last year, they walked from Dagdu Sheth to Saswad which is around 34 kilometres. "The entire walk is a little tough because of the Ghats and the rains, but the entire procession with the people singing and chanting makes it a much easier walk", said Bijwe.
The itinery should one want to join in, Alandi - Pune Palkhi is on Saturday June 21, 2014, they start from Alandi at 6:30 AM
From Pune:
Meet at Corporation Bus stop at 5:00 AM
Bus to Bhosari (Alandi Rd is closed)
Bus details: http://bit.ly/palkbus
6 seater from Bhosari to Sai temple
Walk from Sai Temple to Alandi and join Palkhi
Walk back to Pune
Contact: Gautam Kulkarni 8805954747 / Nikhil Shah 9595 344 500