Despite starting RWH, Kumar Presidency Hsg Society residents running pillar to post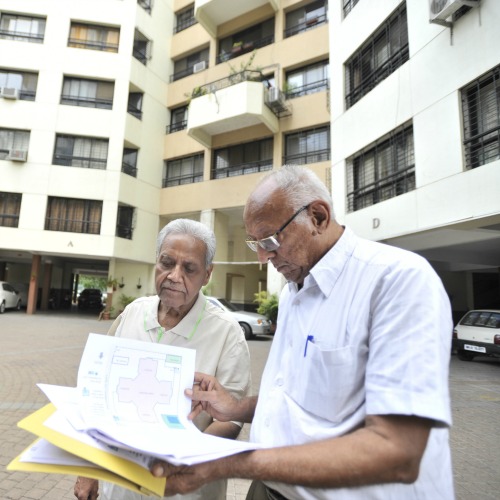 Pune: It was two years ago that 83 families of Kumar Presidency Housing Society at Koregaon Park pooled in funds to start a rain water harvesting project (RWH) so that they could rely less on water tankers during summers. Another reason was being the promise made by Pune Municipal Corporation. PMC had declared that the societies that go for RWH projects would get a 5 per cent rebate in property tax.But much to their dismay, PMC has not yet fulfilled its promise despite verifying and approving the RWH project undertaken by the society. In fact, the society office-bearers claim that they are being made to run from one desk to another at the civic office.In December 2012, the RWH project was initiated in the society and in March 2013, they filed the property tax returns as per procedure with Dhole Patil Road ward office applying for the five per cent rebate on property tax awarded to societies with rain water harvesting projects.


However, there they were asked to approach water supply department at Bund Garden for clearance of infrastructure system of the RWH before claiming tax exemptions.Secretary of Kumar Presidency, Ghelani Abdul Ebrahim said that officials paid a visit to the society and after a physical evaluation, approved the RWH project. "After we approached the ward office again following the evaluation, they told us to again approach the water supply department," he said.Rajendra Ardhapure, branch engineer at Bund Garden water supply department said, "Property tax rebates are not decided by us but by property tax department at PMC or the respective ward office. Our job was to certify that the RWH system was in working condition. I don't know why the ward officer asked the residents to approach us again."Hemant Nikam, who is head of PMC's property tax department, told dna that the ward officials should help out a society apply for tax rebates if they have installed RWH system. When dna approached Sandeep Dhole, assistant commissioner at Dhole Patil ward, he first said that residents must apply to the PMC headquarters directly but when pointed out that head of tax department says otherwise, he promised to follow up on the case immediately.


Meanwhile residents said that they have received property tax rebates for the compost system installed. "We are reaping the other benefits of RWH like clean ground water and an increased water supply. But we are losing face before the residents who have paid for the installation of the RWH, because of delay in tax rebate," said Madan Lal, resident and ex-treasurer of the housing society.