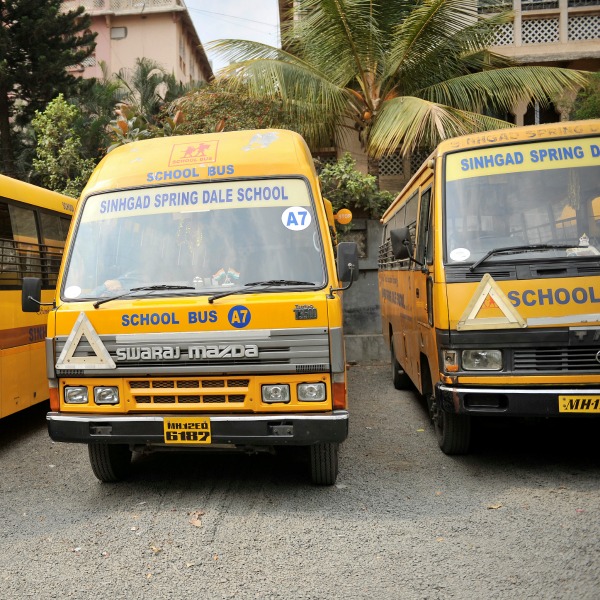 Pune: If the statistics available from the Pune Regional Transport Office are to be believed, then 2,424 school transport buses in the city flout norms of having a female attendant. The Pune RTO checked 350 school transport vehicle in the past one year, but not one was checked to see if it has a female attendant.
The transport body issued notices to 51 buses of which ten permits were cancelled. However, the action was taken on the basis of other parameters.
There are a total of 733 school-owned buses and 1,691 contract buses in the city.
When asked about the incident on Monday, yet again Pune RTO officials made empty promises like starting a special drive and take action against those without a female attendant.
Pune Regional Transport Officer Jitendra Patil said, "Of the 2,424 school transport bus there are only a few buses that have a female attendant. As per the school safety norms even if one girl is on board there should be a female attendant in the bus. However, it is true that we haven't taken action."
Patil added, "We will be sending letters to education department to look into the matter. We will also be carrying out a strict drive against the school transport and depending of the safety violation, we will be suspending the school permit."
Activists blame lackluster attitude of the RTO for such incidents.
Convener of Pedestrian First Prashant Inamdar said, "The RTO lack the will to take responsibility. They end their special drives even before it gains momentum."
Inamdar added, "RTO is not giving any priority to the safety of school children. It's high time that Pune RTO should wake up from their sleep and put the safety of school children on their priority list."
President of Sajag Nagrik Manch (SNM) Vivek Velankar said, "Pune RTO has a standard excuse that they do not have enough manpower. Instead of giving excuse, the RTO should carry out drives along with the traffic police everyday.