Sandra Edmonds speaks to two prominent Jazz music Legends from Pune, the people who fuelled the music scene in Pune and have inspired many; Derek Julien and Christopher Fonceca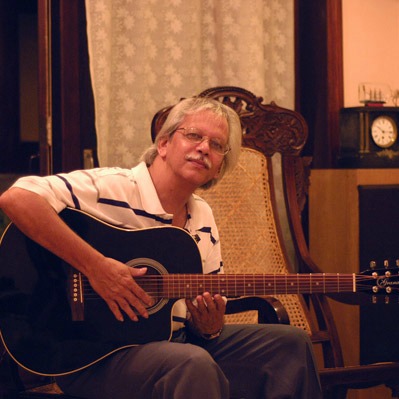 Derek Julien
Derek started professionally at the age of 17, playing all over India, with a popular and one of the earliest bands in its day, the Mystiks. Like many others, he played at nightclubs, discos, college circuits, you name it! Guitarist and part-time recording engineer, Derek has been a professional guitarist since 1967. He has performed music genres such as rock, jazz, blues, fusion and pop.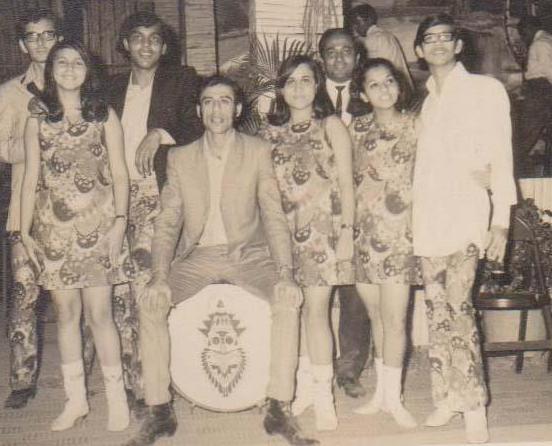 Playing in Africa & Europe
In 1969, Derek went to Africa (Mogadishu, Somalia) for a year with a colleague from the Mystics, on a contract to play for a club. Derek recalls, "We would play at the club one day a week and the rest we would go on regular safaris with a British friend who liked living life on the edge. Music, partying and safaris- it just does not get better than that."
In 1971, Derek became part of the legendary progressive rock band 'Waterfront'."This undoubtedly is THE experience, on every possible count. In 1973 we headed out to Europe. That's another great story, one that demands a book all to itself." says Derek.
Joining Azure Hades
He also teamed up with yet another progressive band, 'Azure Hades'. "This was another landmark band for me. This association was again a great music experience like Waterfront, the difference being that while Waterfront was vocal and instrumental oriented Azure Hades was undiluted instrumental." says Derek when asked about Azure Hades.
Pune's First truly digital recording studio
Along with a couple of friends, Derek started Pune's first truly digital recording studio in 1996 (now defunct) which lasted around six years. "Since then, I have done recording work in my home studio setup as well as other studios, when required."
Musically not Financially
Although Derek is still quite busy with performances of all kinds, he says "I thoroughly enjoy the smaller, more intimate venues, where audience rapport can make the difference between a good night and a great one, musically not financially."
On younger artistes
Derek says originality is also a key factor. "What you owe to yourself is to put your own twist on whatever you do, therein lies one's Uniqueness"
Christopher Fonceca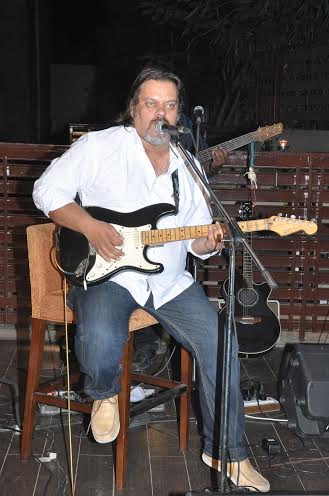 The Juggler
Christopher Fonceca (Chris) has been playing music professionally since the age of 13, he later formed a band called 'Pyrexia'. Along with this, he got into a well known commercial band, "Jet Set" and played with them for 7 years.
The path chosen
In 1998 Chris, along with Mike Pereira, Sanjeev Pandkar, and Jacob Panicker formed the band "Strange Brew" which released an album called 'Just Brewed' which was a 5 song EP and won accolades among all the music fraternity in India and Abroad.
"Strange Brew" also released a long awaited Hindi Rock Album called Khwaab in early 2010.
The harvest is rich but laborers are few
Chris says, It's much better for a musician nowadays than what it was 20 years ago. " They have more places to play in,Much better equipment and sound systems. "
According to him, It depends on musicians as well as club owners and organizers to make the scene more vibrant, He adds "The harvest is rich but laborers are few"
Advice for young Musicians
"I firmly believe that music is a gift from God and all those who have the talent should make the utmost use of it and not waste it"