Mortality rate has been brought down to 87 per lakh deliveries in just three years bringing Maharashtra to second position after Kerala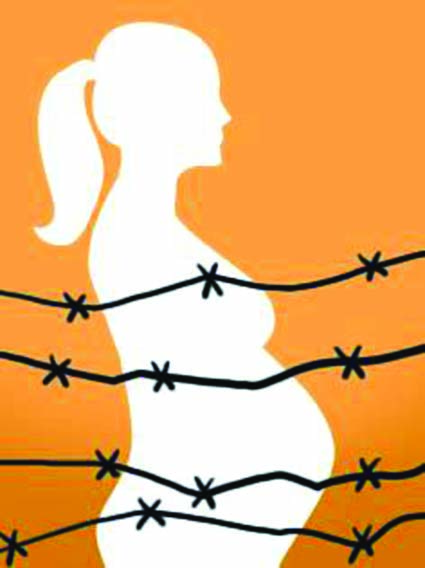 Pune: Maharashtra's maternal mortality rate (MMR), the state health officials claim, will drop to a record low by the year-end. Better health care facilities in government hospitals and provision of post-delivery care by the government being major reasons for the improvement.
In 2009, the maternal mortality rate of the state stood at 104 deaths per lakh deliveries, following which the state family welfare bureau started implementing the Janani Suraksha Yojana. The free service for pre and post delivery, they claim, worked wonders and reduced the maternal mortality rate to 87 per lakh deliveries in barely three years bringing Maharashtra to the second position after Kerala. While the state family welfare bureau officials say the MMR rate has dropped below 80, they expect the state will have the least maternal mortality rates by the end of this year.
"The Janani Suraksha Yojana is the major reason for reduction in maternal mortality rates from 104 per lakh to 87 per lakh. While the MMR rate has reduced to below 80, attempts are being made to see if we can even better Kerala's score," said Dr Sudhakar Kokane, assistant director of health services, State Family Welfare Bureau.
This year, approximately 96 per cent deliveries have been institutional, i.e., in hospitals with proper medical attention. In government hospitals, women are provided with nutritious food, supplements and medicines to avoid any post-delivery complications. "We have achieved a 50 per cent distribution of deliveries in private and public hospitals throughout the state," added Kokane.
The major reasons for increased MMR is improper medical services, deliveries at home and poor post-delivery health care for women. The rural and low-income class sees high number of maternal deaths for lack of medical services.
"For the low-income group, there are centres throughout the state for free vaccinations during pregnancy, medical check ups every 3 months and post-pregnancy check ups," said Kokane.
The state family welfare bureau has started propagating the necessary precautions to be taken during and after pregnancy by arranging awareness programmes, advertisements through media channels and workshops.
How Pune fares
While the state MMR stands at 80 deaths per lakh deliveries, the city family welfare bureau officials claim that they have made leaps of progress.
Current figure for MMR stands at 30 deaths per lakh deliveries between April 2013 and March 2014. The city's health department has stressed on improvement in post-delivery care by providing medical assistance and appropriate nutrition to the mother. "We have introduced better pre and post facilities in the public hospitals with minimum costs. Deliveries in government hospitals have increased from 18,674 in 2013 to 21,474 in 2014 and the rate of mortality has decreased," said Anjali Sabne, deputy health officer of the Pune Municipal Corporation (PMC).