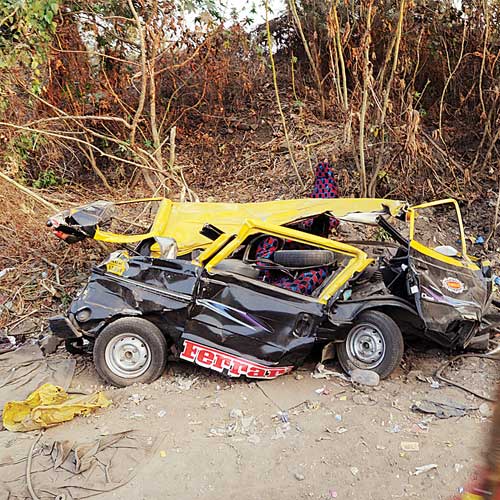 Maharashtra State Road Transport Corporation (MSRTC) has the worst accident figures in the country, according to a report compiled by the Ministry of Road Transport and Highways (MoRTH) on state transport undertakings.
The report titled 'Review of the performance of State Road Transport Undertakings for 2011-2012' says, "Amongst the SRTUs, Maharashtra had the highest number of road accidents (3,437), followed by Andhra Pradesh (2,473) and Tamil Nadu (1,706 )."
However, there was a decline in the total number of road accidents in the country by 8.7 per cent from 22,760 in 2011 to 20,783 in 2012. The report mentioned that in March 2012 the MSRTC had an average fleet of 16,801 buses and 5 per cent of it were over aged. While in March 2011, 16,212 buses were there and 10.4 per cent of them were over aged.
It is not only the state's road transport undertakings that top the accident chart, but an overall comparison of road accidents (including public and private vehicles) has Maharashtra in the worst five category. Another report (Road Accidents in India 2012) by MoRTH mentions Maharashtra having 13.5 per cent share in the total number of road accidents in India, which is second highest after Tamil Nadu at 13.8 per cent. Between 2009 to 2011, Maharashtra had topped this chart. In 2012, Maharashtra was among the worst five states in total number of people killed in road accidents, with 9.6 per cent of deaths from the state.