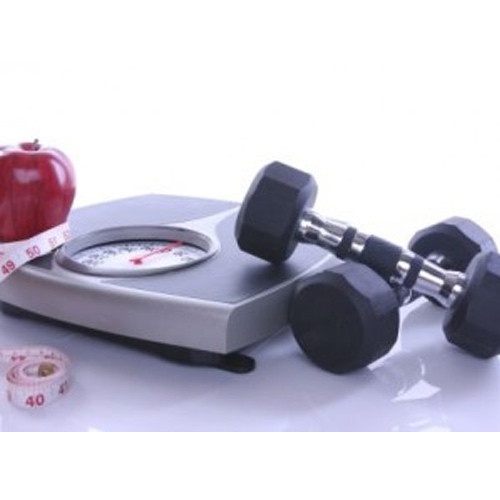 Krishna Bahirwani explores the TITIN Force weighted compression system aimed to make athletes and fitness enthusiasts lighter, faster and stronger.
Athletes and fitness enthusiasts are always looking for something that can make them lighter, faster and stronger, and they seem to have found that in the TITIN Force weighted compression system. The system adds weight to the body to leverage resistance training resulting the athletes and fitness enthusiasts reaching their goals.
"The dynamic loading of weights gives the equivalent feeling of a 35 pound vest," said Patrick Whaley, Founder and CEO of TITIN. "However, that weight is evenly distributed throughout the body, specifically focusing on hamstrings, glutes and thighs, and allows the user a full range of motion."
According to TITIN "The weighted gel inserts are worn under a top compression layer and help strengthen both muscles and tendons, enabling athletes to increase their calorie burn, lengthen their vertical leap and push their endurance and speed to the maximum level. The versatile gel inserts can be heated or frozen for post-workout temperature therapy and stay pliable at any temperature."
"TITIN is innovating in the training space at a level that few companies are at this point. In the marketplace for unique workout products to maximize an athlete's opportunity in their chosen field of play, TITIN stands alone." said CelebExperts President and CEO Evan Morgenstein
"Using TITIN's products definitely provides my workouts a competitive advantage against my competition," said Johnathan Cyprien, who plays for the American football team Jacksonville Jaguars and is TITIN's official brand ambassador. "The weighted compression gear results speak for itself."
"Being a swimmer, I am no stranger to repetitive movements and using a lot of muscles in the body. Our body isn't designed to move extremely quickly hence we need to train it to increase speed, endurance and caloric burn. Adding weight to the body, wrist and ankle in particular while training adds resistance. This resistance training adds strength to the body and results in stronger muscles hence faster and more efficient movement. This kind of movement helps a lot in the water finally." said Anshuka Parwani, National Gold Medallist & Celebrity Yoga Trainer
"The placement of our weights ensures that the joints and the muscles are working together," said Whaley. "Because the joints are load-free, muscle fiber is built faster, which means that you see an immediate effect on your body when you remove the weighted system."
"Although this compression gear is new, training with weight is nothing new for athletes. I remember training with ankle weights and 3 costumes and swimming in paper weight costumes at the final event. The advantage for athletes that use this is that they don't have to worry about alignment and unbalanced weight, also they also get everything in one without having to combine layers" Anshuka added
The system can be purchased for Rs 15,300 excluding duties and taxes.