While citizens worry bad roads, representatives keen on naming roads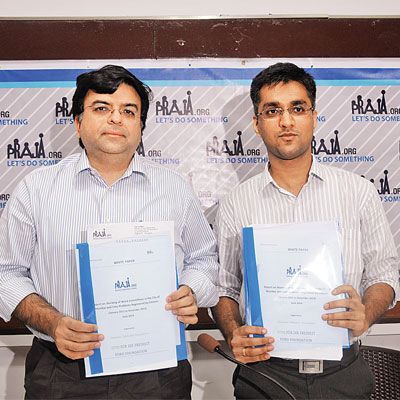 Number nama
1.02 lakh complaints were received from Mumbaikars in 2013
65,913 were registered on the centralised complaint registration system
29,282 grievances were resolved
What's pothole for you can be a name game for corporators. If bad roads and potholes are your major concerns, for your corporators, it's the naming and renaming of roads that's priority No 1.
A white paper released by city-based NGO Praja Foundation on Tuesday showed that the number of road-related complaints with the Brihanmumbai Municipal Corporation (BMC) went up by 41 percent – from 29,967 to 42,287 – in 2013 (January-December) from 2012 (March-December).
Poor drainage and solid waste management (SWM) were the other issues that figured in the list of Mumbaikars complaints.
At the same time, the paper said, the maximum number of questions asked by corporators related to naming and renaming roads. During ward committee meetings held in 2013, the 227 corporators asked 141, 34 and 51 questions related to roads, SWM and drainage services, respectively.
"Councillors are elected to raise public issues in their respective constituencies. However, year after year, renaming of roads seems to be higher on their agenda," Nitai Mehta, founder-trustee of Praja Foundation, said.
Grievances on drainage system dropped by 21.5% – from 16,194 in 2012 to 12,708 in 2013. The BMC registered 6,562 garbage-related complaints in 2012 vis-à-vis 6,075 in 2013 – a drop of 15.9%, the report said.
Milind Mhaske, project director with the NGO, attributed the rise in number of road complaints to the pothole-tracking system introduced by the BMC since November 2011. He suggested similar mechanism to help residents report grievances about other services and insisted on using the centralised complaint registration system (CCRS) extensively, besides a status on action taken report (ATR).
Additional municipal commissioner SVR Srinivas, who heads the roads department, said the civic body is trying to bring down the number of road complaints through better planning and timely execution. "We have already started executing our master plan. We also undertook the pre-monsoon preventive maintenance work. Through such measures, we will bring down the complaints' number," Srinivas said.
Reassuring words, but is it for namesake?