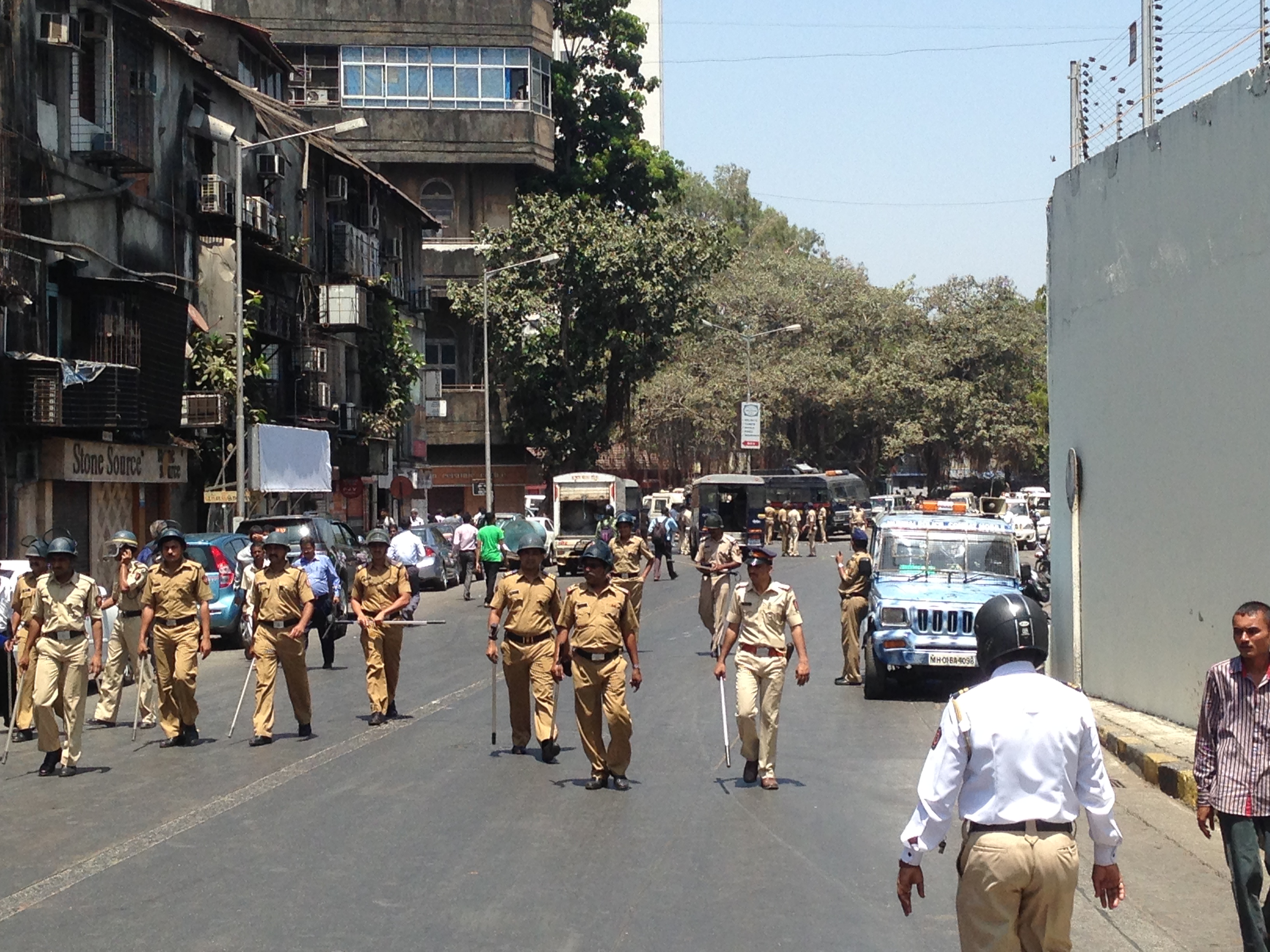 Clashes broke out between political rivals Shiv Sena and Maharashtra Navanirman Sena (MNS) Thursday afternoon, while filing nomination papers at the Mumbai Collectors Office at Old Customs House in Mumbai.
The clashes erupted when members of the Shiv Sena along with their candidate Arvind Sawant arrived to file their nomination papers while the MNS candidate Aditya Shirodkar and his supporters were already present there filing their papers. According to some eye witnesses, two cars were set on fire by the raging mob and atleast 50 party cadres from both parties were detained.
Police were soon on the scene, lathi charging party cadres as both parties started pelting stones at each other and shouting party slogans. Reports of injuries among both party cadres have been reported.
The clashes created traffic snarls across south Mumbai with P.D'Mello road leading to the Eastern Freeway being most affected.
The clashes come days after MNS chief Raj Thackeray during a political rally reacted to his cousin and arch rival Uddhav Thackeray remarks about him, calling him a backstabber.