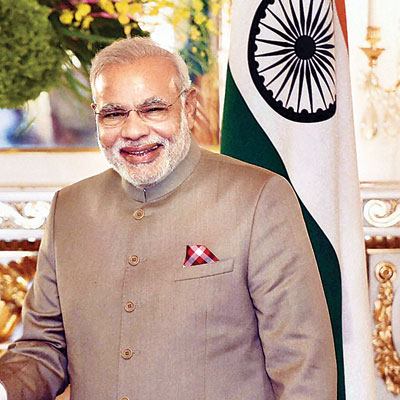 Come September 5, schools have to live telecast the prime minister's speech on Teacher's Day. An old information, yes! But here is the news, the state education department has told private schools to advertise about this telecast in newspaper and by putting up banners outside the school premises.
The CBSE, ICSE schools have been asked to send details to MHRD: how many students would attend the screening and what form of media they would use. Also once the screening is finished, they need to send a report of how many students did attend the event.
On Monday, the education department across the state had called for meetings of principals from private and government run schools. The government run schools were asked to state the form of media they would use and to put up details on the notice board. Meanwhile, the private schools have been told to advertise about PM Modi's speech in newspaper and to put up banners.
Education inspector, Navnath Sable said, "Yes! We have told the private schools to advertise the screening of PM's speech. This is only to create awareness amongst children. All schools have been asked to send a report along with pictures of children attending the screening to the education department on September 6."
Raj Aloni, principal of Ramsheth Thakur Public School, Kharghar, said, "Our school is closed for Ganesha Chaturthi. So we are unable to tell how many students would be able to attend the screening."
Dipshika Srivastav, principal, Rajhans Vidyalaya, Andheri, said, "Due to holidays, I'm unaware of any such meeting. But if the education department wants private schools to advertise and if our management have no problem, then who am I to complain about it."