Did you know that over 100,000 patents were filed by the men and women that played a role in the creation of the modern automobile? While Karl Benz, the German mechanical engineer who designed and in 1885 built the world's first practical automobile, and Henry Ford, who improved the assembly line for automobile manufacturing are well-known, the 1769 self-propelled road vehicle inventor, French engineer and mechanic, Nicolas Joseph Cugnot is also considered among the pioneers.
From the first car (a very basic three-wheeled model) to car radios in 1929, electronic indicator lights in 1939, air conditioning being introduced in 1940, seat belts in 1956 and the airbag in 1971, it has indeed been a long journey.
Let's look at some of the key milestones along the way.
Anti-lock braking system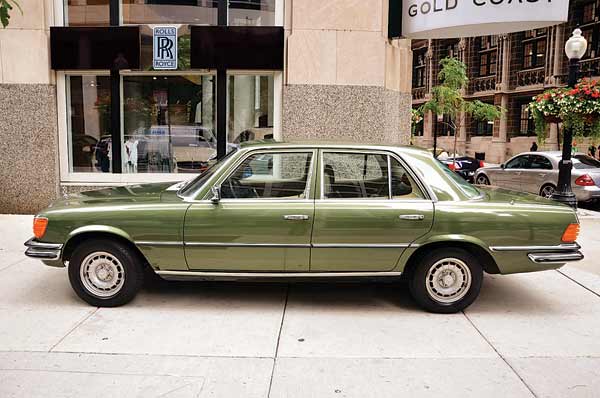 Mercedes Benz

In August 1978 Mercedes-Benz presented the second-generation anti-lock braking system (ABS), developed together with Bosch, which enables a driver to retain steering control even during emergency braking. Eight years prior to that, the first-generation anti-lock braking system for passenger cars, a system that had been developed together with TELDIX, had its world premiere.
Shift to the tear drop (aerodynamic) design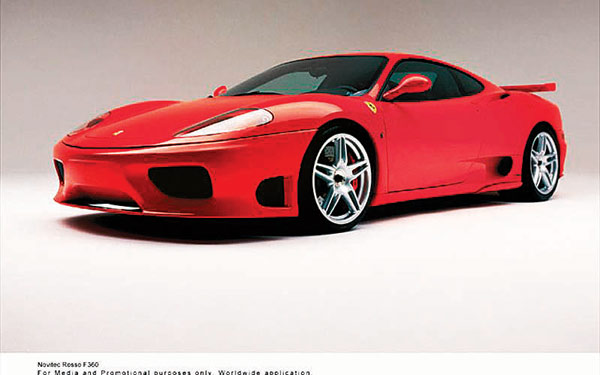 Porsche cayman

Did you know that for the first 30 years, nobody had thought about aerodynamics in cars? In 1921, German inventor Edmund Rumpler created the Rumpler-Tropfenauto, which translates into 'tear-drop car,' based on the most aerodynamic shape in nature.
On the American side, one of the biggest leaps ahead in aerodynamic design came in the 1930s with the Chrysler Airflow.
In the 1950s, advancements came from racing. Front and rear spoilers, shovel-shaped noses, and aero kits became common. Lotus, Citroen and Porsche developed streamlined designs for high-performance sports cars. In the 1980s, the Audi 100, a passenger sedan saw aerodynamic design in a 'normal' car. Today, nearly all cars are designed with aerodynamics in mind for a considerably more pleasurable drive.
Automatic transmission




Semi-automatic transmissions appeared in 1937 with General Motors terming them the 'Automatic Safety Transmission.' Cadillac and Oldsmobile issued models with AST through 1939. Buick used the AST only in 1938.
The 1948 Oldsmobile was the first model to use a true automatic transmission. Mercedes introduced their first automatic in 1962. Rolls Royce's 1955 intro was with GM's Hydro-Matic. Daimler (then owned by Jaguar) first used a BorgWarner 4-speed in 1962.

Greater use of plastics
Plastics hold the key to a host of safety and performance breakthroughs in today's cars. They have contributed to a multitude of innovations in safety, performance and fuel efficiency.
Now plastics make up 50% of the volume of new cars but only 10% of the weight, making cars lighter and more fuel efficient, resulting in fewer CO2 emissions. Now, with 3D printers, we may soon see plastics being used to an even greater extent.
Power steering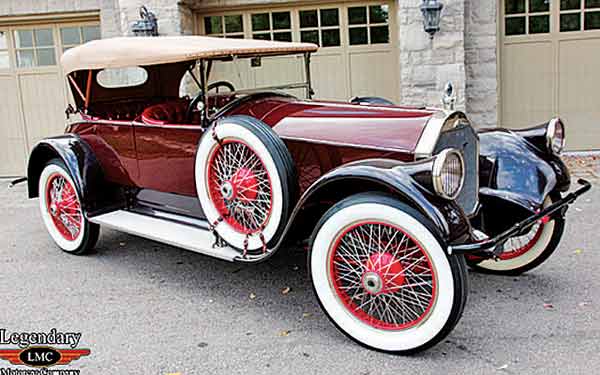 Pierce-Arrow Roadster

As vehicles became heavier, turning the steering became a struggle. This was resolved by the hydraulic power steering, developed more than 80 years ago by Francis W Davis.
Chrysler was the first OEM to introduce a hydraulic power-steering system on its Imperial sedan in 1951. Today, electronic power steering has made life even easier.
The bottom line
Cars have changed over times in a lot of different ways. They have become computerised, get better mileage, have changed body styles drastically and become more sophisticated. The bodies are also made from fibre glass.
Cars have far better braking and suspension systems.
Safety equipment innovations and ecological concerns about cars are addressed almost on a daily basis. Each refinement makes driving that much safer and still, much more fun.
Memorable models
Before the 1910 Cadillac Model 30 closed coupe came along, cars were open, exposing those travelling in them to the harsh sunlight, wind and rain. The first electric starter, and first integrated headlights and tail lamps were incorporated in the model 30 in 1912.
The 1936 Cord 810's independently suspended front wheel-drive, pop-up headlamps, semi-automatic transmission and modern styling made it memorable.
The first hatchback was reportedly produced by Aston Martin with its 1953 DB2. Similarly, the first unibody vehicle with all-wheel drive capability may well have been the Russian 1955 GAZM72. Jeep invented the luxury SUV, with the 1966 Super Wagoneer.
Right up to the 1960s the typical proportions of top-class front-wheel drives were an indication of sportiness, prototypically represented in the mid 1960s by the Jaguar E-Type. The Ford Capri had all the insignia of a supercar: an incredibly long hood and a stub tail.
In 1966, the Design ICON Lamborghini Miura embodied the ultimate ratio of super sports cars for road use. The 1969 VW Porsche's silhouette was progressively and increasingly determined by the wind tunnel.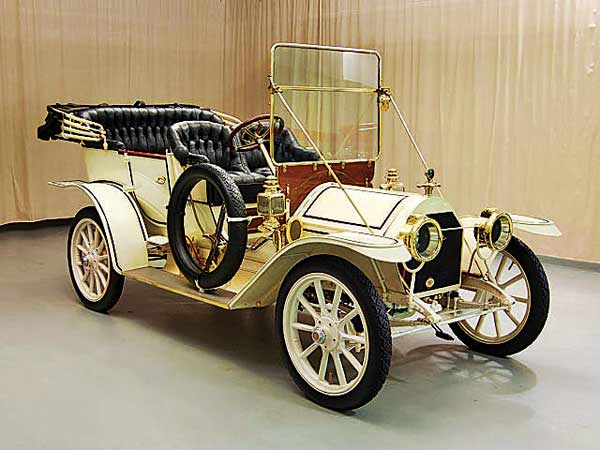 Cadillac Model 30

Data sourced from online auto experts and analysts