Feeling the tiny feet curl around your fingers, waking up to sloppy kisses, smiling at the gurgles... there's more than one reason to celebrate the joy of motherhood. Rama Sreekant talks to four mothers who believe that having a baby has been a positive life-changing experience
Bernadette Vaz, 36, mother of Joann, 7 years
"I was a complete tomboy. I never imagined a baby would come out of me, ever."
1. The baby teaches you what unconditional and selfless love is.
2. It makes you more committed and grateful to other relationships. You begin to understand your parents better than before. It teaches you why there were time deadlines and restrictions.
3. You learn to respect other women.
4. It changes your perception of the concept of 'growing up'. You begin to realise that one can indulge in several things as a child also.
5. You see yourself in your child. You let them do things and go through experiences that you didn't have the privilege to.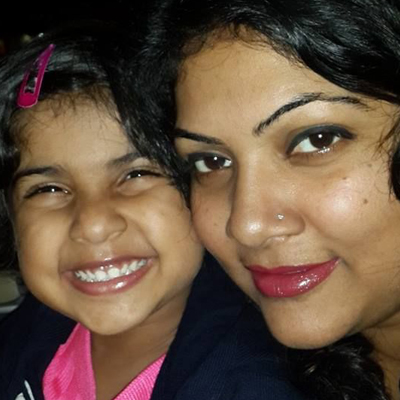 Sanju Iyer, 33, mother of Anaya, 4 years
"I believe that the only unconditional love in this world is of a parent for their child. Not even vice versa."
1. It gives you a sense of purpose. Coming back to a home where your child is waiting for you lets you forget every fret and care in the world. In fact, it makes your world a better and happier place to be in.
2. This is the best way to relive your childhood
3. Having a baby strengthens other bonds in the family. You tend to understand, appreciate and respect your parents, in-laws and other support system.
4. It certainly makes you more responsible, mature and patient.
5. It helps you understand the love your parents would have for you.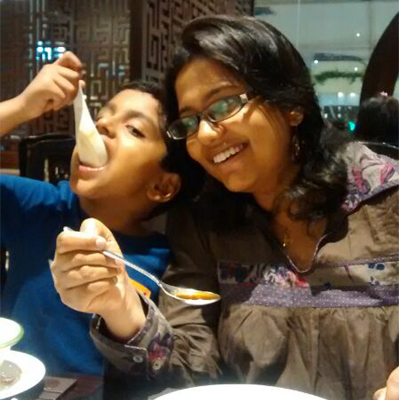 Prithu George, 31, mother of Joel, 6 years
"The birth of a child gives birth to a mother."
1. Motherhood is a blessing that let's you relive your own childhood yet again. Having a child makes a woman complete.
2. It gives you a purpose in life. For who and why am I doing all this for?
3. You realise that you are now a role model for someone. There are tiny footprints following yours and this gives you a chance to introspect and take an objective look at where your life is headed.
4. Opposed to the popular belief that parents teach their children to live, you soon realise that parenthood is the biggest teacher. Kids teach us more than what we teach them.
5. Nothing can be more relaxing than coming back home after work and having your child jump into your arms with that sunlit smile!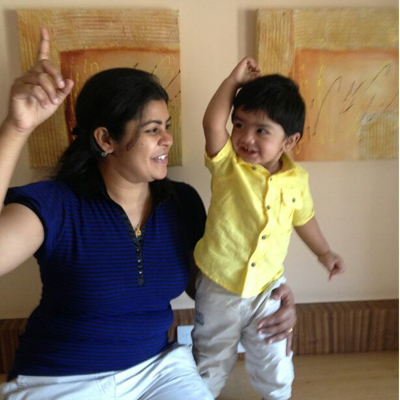 Anne Praveen Paulose, 30, mother of Ethan, 1 year
"It makes my husband come home early."
1. It gives the woman the joy of moving from being a daughter, girlfriend, wife to a mother. Essentially, it completes the journey.
2. It gives you a purpose in life. Prior to the baby, you may engage in different activities and indulge in various pleasures but the birth of a child brings with it a refreshing and novel engagement—one that will last a lifetime.
3. The baby completes the woman, first, and then the family.
4. Having a baby brings with it the experience of incomparable love.
5. The experience of being a mother brings a certain joy that only a mother can understand.