Looking for a chance to get closer to nature? Three days in Chitwan will leave you wanting more, discovers Avril-Ann Braganza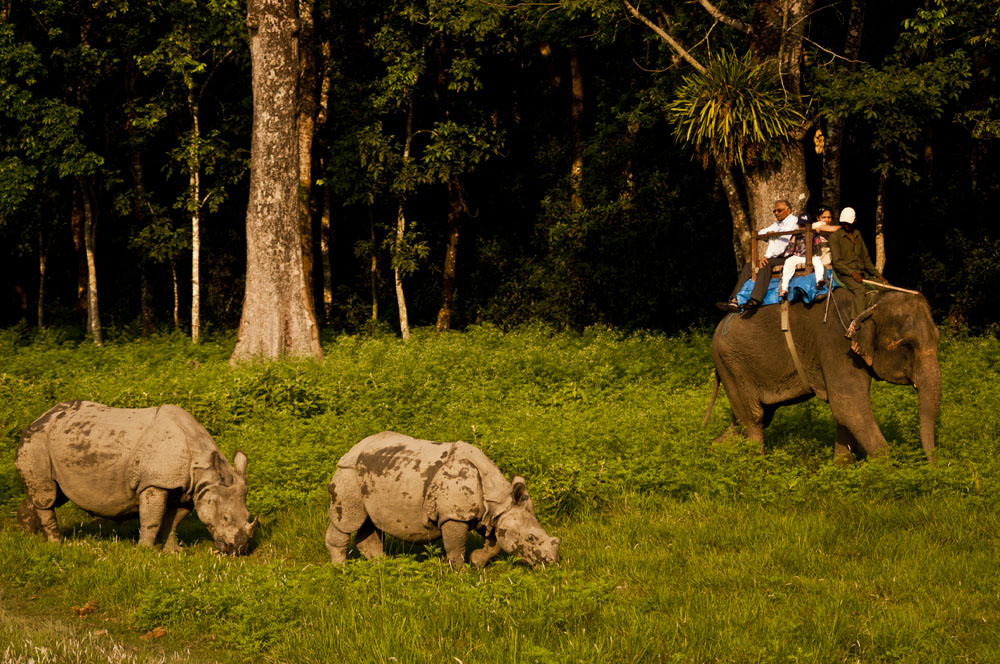 Nagarkhot, Kathmandu, Pokhara; I was excited to see these Nepali destinations, but other possibilities had me reeling in anticipation:
Walk through a living museum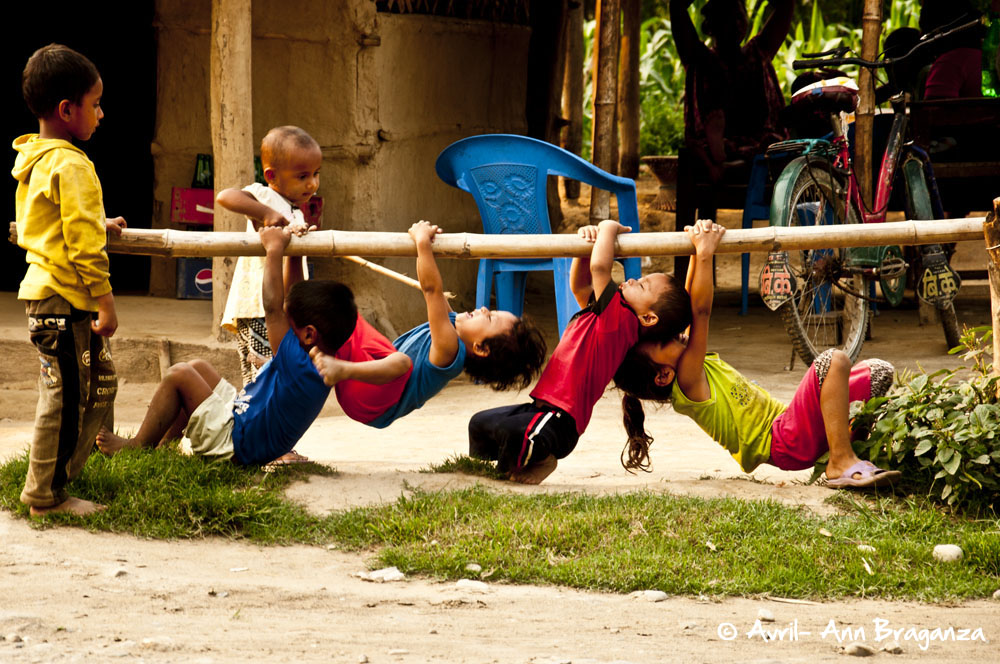 Tharu children at play
The Tharu village here, boasts a little one-room museum displaying Tharu tools, kitchenware, musical instruments, artifacts and other items of daily use. The village itself is like a living museum–a man fixes the thatched roof of his mud and clay home, goats nibble leaves, women cut veggies, children play on a bamboo beam...
Spot a croc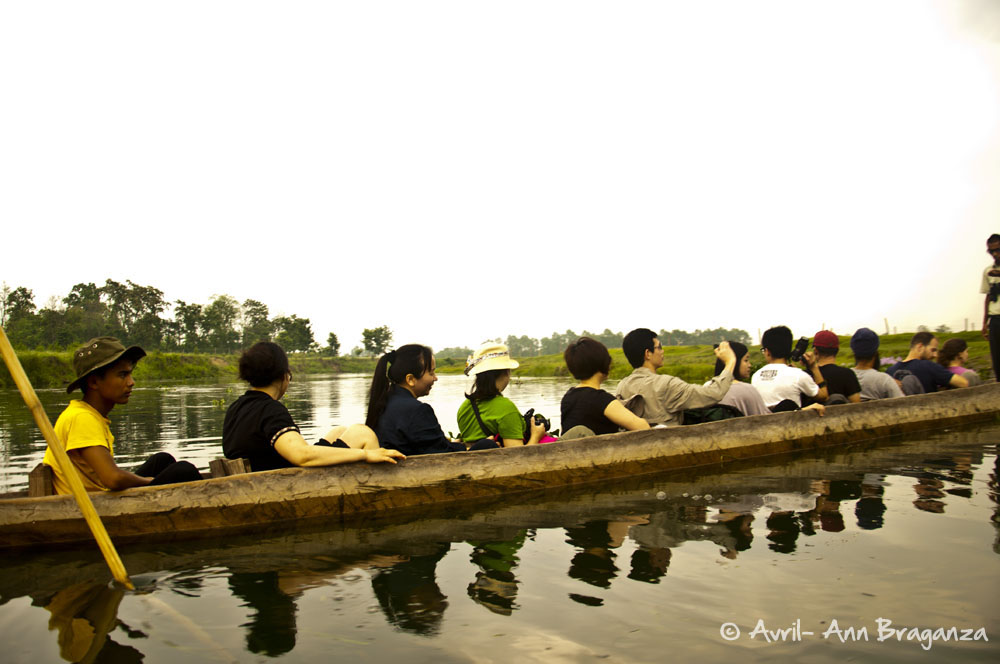 All set for a ride in the canoe
"It's best to camouflage ourselves; wear dull colours tomorrow," our guide instructs us. Dressed appropriately, we head to the canoes for a ride in the crocodile-infested river. "Keep absolutely quiet and do not stick your hand in the water," says the guide as we settle into the canoe (9-11 per canoe). Would we see a crocodile? Would I become crocodile lunch? Movies like Black Water, Lake Placid come back to haunt me. But the ride is peaceful. (PS. Crocodiles don't attack unless provoked). Our sightings include purple flowers, colourful birds (kingfishers, white-browed wagtails, lesser adjutants...) and three crocs that poke their heads out of the water.
Splash with the elephants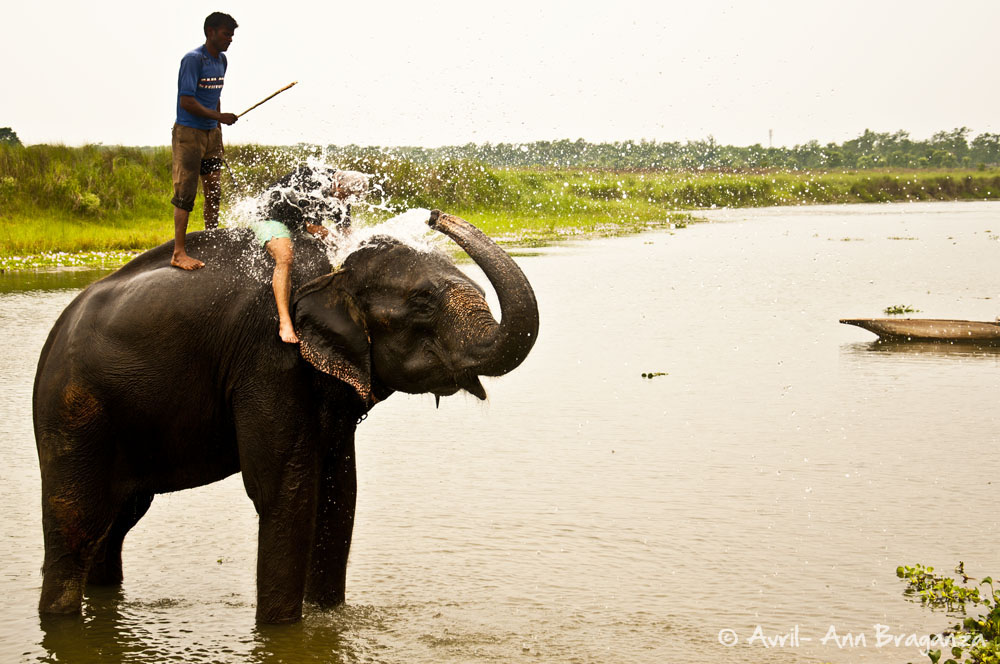 Splashed
At the elephant-breeding farm we visit a few-day-old calf and healthy elephant twins Ram and Laxman, who are lucky to be alive; twin-calves rarely survive as they need a great deal of milk. At the Rapti river, where the elephants bathe, when I agree to an elephant bath, I do not expect to have to ride an elephant bareback for it. Laxmi, patiently waits as I climb on. At the mahout's command, she splashes me with water as I hold on for dear life. 10 minutes later, I feed Laxmi some bananas.
Blend with the trees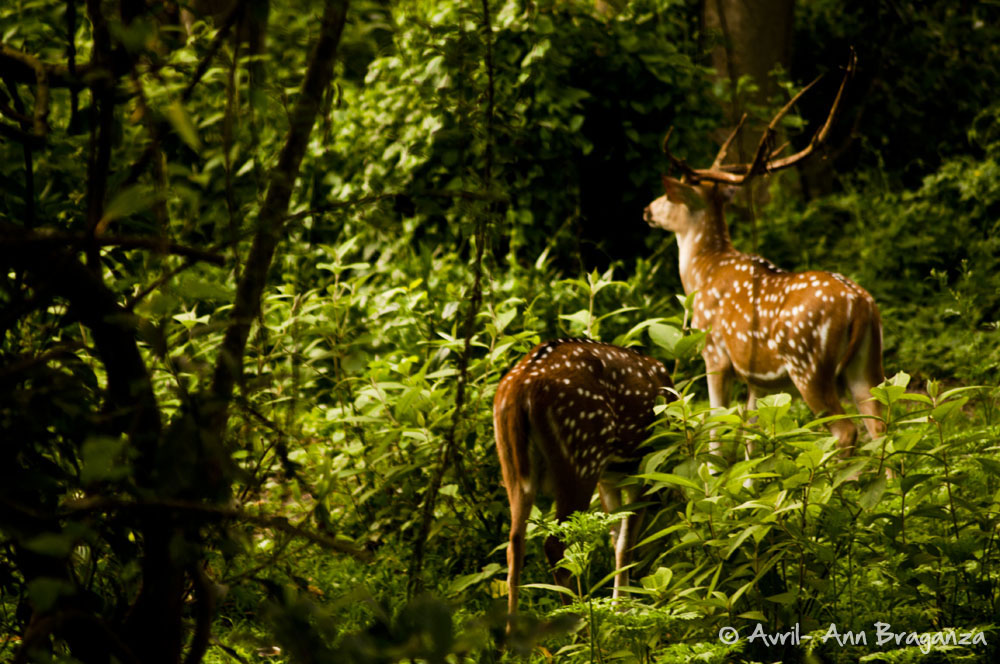 Can you spot the spotted deer?
Armed with a stick (to fight off wild animals and clear the path), our guide leads us on a 'jungle walk'. We spy spotted deer, monkeys, various birds and hiding in a flower-laden pond, two wild rhinos. "Their eyesight is poor, but their sense of smell and hearing is excellent. Click pictures and move on, before they realise we're here," our guide advises. Birds chirp, elephants trumpet and monkeys chatter—words can't quite capture the satisfaction of a jungle walk.
Get a view from the top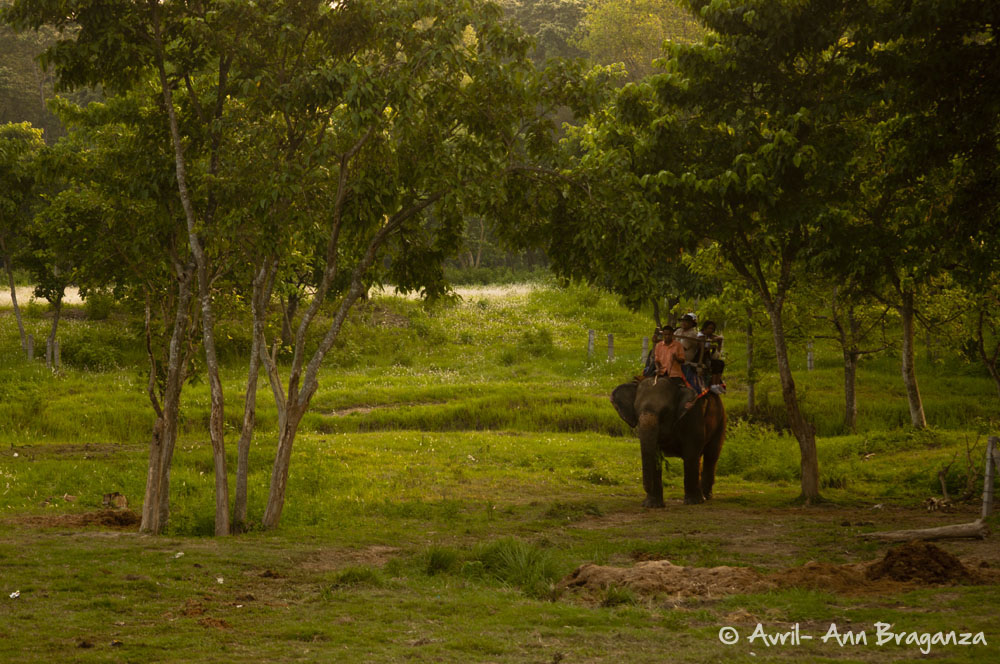 Into the forest on the elephant safari
"Keep quiet. The animals don't come out if they hear humans," the mahout instructs, as we begin the elephant safari. As the elephants make their way into the grasslands; a mommy and baby rhino cross our path; we spot deer and birds; our heads hit tree branches that house insects and other creatures I have never seen before. The elephants stop near a pond where we sight another mommy and baby rhino as well as a crocodile. The bumpy ride left me walking funny; but it was worth it.
I'm coming back someday. Maybe next time, I'll catch a glimpse of the tiger or a sloth bear.