After China's recent map portrayed Arunachal Pradesh as its territory, MEA India has strongly reacted to reported Chinese claim on Arunachal Pradesh. It's time, Narendra Modi takes stock of the situation as China continues its juggernaut aggrandizement policies in annexing neighbouring nations.
India and China share a rather cold relationship given a tumultuous history of competition and war that the South Asian economies have faced in the past. Hence, when Narendra Modi went to Arunachal Pradesh during his election speeches, he had made it clear that no incursion into Indian soil by China would be taken lightly.
Narendra Modi had asked China to shed its "expansionist mindset" saying the world today does not recognise this attitude. "There was a time when the ancient rulers adopted expansionist policies to give a proof of their might. One kingdom used to fight with another to expand its territory. But time has changed now. The world today doesn't accept or recognise expansionist mindset," Modi said at a rally at Pasighat in Arunachal Pradesh, parts of which Beijing has often laid claims to. Earlier on Saturday, Modi had addressed rallies at Silchar in Assam and Agartala in Tripura.
But, China continues its territorial expansion albeit any hindrance into Indian soil. In a recent incident, China went ahead and portrayed India's territory Arunachal Pradesh as China's territory.
Reacting strongly to this report, India today said that the "cartographic depiction" does not change reality on the ground and asserted that Arunachal Pradesh was an integral part of the country.
Asked about recent China maps which show disputed areas in Arunachal and South China Sea as its own, the Spokesperson in the External Affairs Ministry told agencies, "The cartographic depictions do not change the reality on the ground.
"The fact that Arunachal Pradesh in integral and inalienable part of India has been conveyed to Chinese authority at several occasions including at the very highest level."
He also indicated that this may be raised by the Indian delegation, headed by Vice President Hamid Ansari, currently in China to participate in an event to commemorate the 60th Anniversary of Panchsheel or Five Principles of Peaceful Coexistence.
"It is normal practice to raise all issues of bilateral concerns," the Spokesperson said when asked if Ansari will raise it during his meetings with the Chinese leadership.
According to reports, China in its recent maps has shown disputed areas in Arunachal and South China Sea as its own.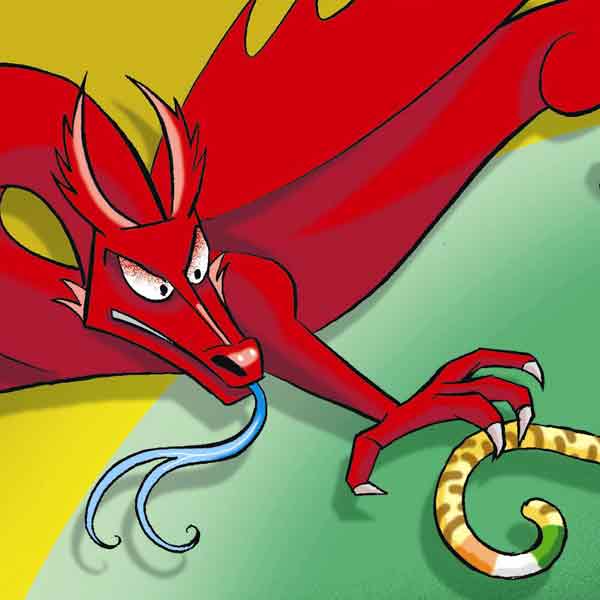 Asked about reports of fresh incursions by Chinese troops in Ladakh region, the Spokesperson neither confirmed nor denied such incident and merely said Indian soldiers guarding country's borders were capable to secure our land.
There was hope that India-China relationship would see a upward swing after China expressed happiness over Narendra Modi's visit to Bhutan and growing bilateral ties between the nations. There were talks that India and China would discuss border pinpricks.
Prior to this, the issue of incursions by the Chinese troops had taken a serious turn when they entered the Daulat Beg Oldie area in April last year and left only after a three-week stand off.
The frequency of Chinese troops transgressing Indian territory in Chumar area in eastern Ladakh has also gone up in the recent past and they have vandalised equipment deployed along the borders by the Indian side.
In 2013, there were over 150 incidents of incursions and face-off between the two armies while patrolling. In April 2013, a PLA platoon level patrol team had intruded 18 km into Indian territory in DBO in Ladakh sector. Hence, it became mandatory for the new Government at the Centre to take stock of the situation and frame policies that protect Indian borders while maintaining diplomatic foreign relations.
There was a period of phase off when Foreign secretary had said that despite co-operation, India-China border was an issue that needed careful handling. Sujatha Singh had said that although there are many areas of India-China cooperation, the scope of engagement on the unresolved border issue needed to be deepened. A statement that throws perspective on the current situation of China's constant attempt to target India and its other neighbours.
"The workers of the world and the progressive anti-imperialist countries in particular, are most deeply concerned in a speedy, reasonable and honorable settlement on the part of China and India. Such a settlement can only be arrived at if the ruling group in New Delhi accepts China's offer for the resumption of talks on a high level between the two governments without any pre-conditions. A border settlement would remove a tremendous obstacle to the solidarity of the Asian people who are struggling for a new life, and would be a tremendous rebuff to imperialism and its servants and underlings." mentioned a Workers.org report about Sino-Indian ties.
Experts may call 'China' the bully when it comes to annexing and targeting neighbouring nations but it has become an issue of utmost importance for Narendra Modi to come forward and plan policies in close call with both Arun Jaitley and Sushma Swaraj over dealing with a troublesome neighbour.
For China, the future looks bleak. Though a juggernaut economy, the country still faces competition from United States of America which wants to curb China's rise to power. Add to this, all of China's neighbours forming an alliance with each other and opposing the country for its imperialist policies and South Asia awaits a power struggle in the next decade. Only time will tell if this can be averted or whether China will have its desired rise to power. Whatever be the situation, India and Narendra Modi need to make a strong stand in this regard.
Also read: China's rising economic might and its implications for India
Read: Is India losing the water war against China?
Also read: Combating terrorism in Central Asia: What will US, China, India and Pakistan do?