Ex-coal secretary PC Parakh released his book titled Crusader or Conspirator? Coalgate and other Truths on Monday, which has created ripples in political circles. This launch came closely after Sanjaya Baru's book release created a ruckus over Congress leader Sonia Gandhi's interference in political matters and allegations of influencing Prime Minister Manmohan Singh's decisions.
Here are some things that PC Parakh spoke at the book launch:
* PC Parakh expressed his happiness and said, "I am glad that we could launch this book on Ambedkar Jayanti."
* He also stated that he drew inspiration for writing this book from Premchand's literary work "Namak ka Daroga"
* During the book launch, he said, "I have seen a lot of blackmailing in the allocation of coal blocks. This book includes details about how ministers influenced governmental decisions in allocation of coal blocks."
* "My purpose for writing this book is to inspire new generation of officers," he said
* He also said, "I have seen that honest officers are prevented from functioning and taking decisions in bureaucracy."
* Though Manmohan Singh headed the government, he still had no control over decision-making: PC Parakh
* He also alleged that the 2-G spectrum and the Coal scam had a huge impact on PM Manmohan Singh's image
* While working with politicians and bureaucrats, PC Parakh has highlighted the problems that arise in decision making
* Finally, he raised questions over the validity of the CBI's FIR and chargesheet against him
* He said, "The CBI's Ranjit Sinha took action without understanding the laws"
* Parakh has attacked the CBI and its director Ranjit Sinha, stating that the body worked against him (by filing a case) to influence the Supreme Court's judgement in the 2-G allocation scam
In the book, he claims that though Manmohan Singh headed the government when the allocations took place, he could barely control the proceedings and had no control over the decisions taken.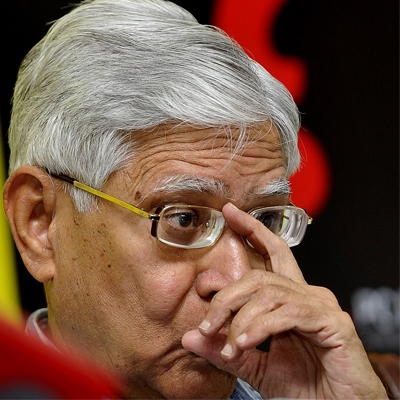 Earlier, in an interview, he spoke to Zee News. Below is a list of statements he made on the show:
* He said that the case lodged against him by the CBI had no validity and that allocations took place in a clean and transparent manner
* He said, "If CBI thinks about a conspiracy theory, then the body should book all those involved and book them under relevant laws"
* Kumar Mangalam Birla gave recommendations and I processed it while PMO gave permissions. Hence, will all three of us be booked? Why is CBI targetting Birla and me but not taking action against Manmohan Singh? – PC Parakh
* Explaining the allocation, he said there were two bidders – Hindalco and Neyveli Lignite corp. Since Neyveli Lignite corp was a government company, the screening committee decided in its favour
* After this Mr Birla made a representation to the PM that it was unfair because even Hindalco was eligible and it was the first applicant and hence priority should be given to them
* I saw representation of Kumar Mangalam Birla and found some validating points. Hence it was tuned into a Joint venture as per my recommendations
* I told the PM that we could accommodate both the companies and a decision was taken by PM: PC Parakh
*CBI is conducting an unprofessional investigation: PC Parakh
* If its conspiracy theory is confirmed, then Me, Birla and PM should all be charged. CBI should not save politicians and the law of the land should be equal for all: PC Parakh
* The whole case has been distorted by CBI: PC Parakh
* PM can always reject or over-rule our recommendations: PC Parakh
Watch the video below:
The case so far:
At a time when his former media advisor's book has created political ripples, former coal secretary PC Parakh has embarrassed Prime Minister Manmohan Singh by saying that he was heading a government in which he had "little" political authority.
In his book Crusader or Conspirator? Coalgate and other Truths, which released on Monday, Parakh, who retired as coal secretary in December 2005, recalled an incident when he had gone to meet the prime minister on a farewell call after submitting his resignation to the then Cabinet Secretary BK Chaturvedi.
The 68-year-old author said in his book that he had submitted his resignation after BJP MP Dharmendra Pradhan had insulted him during a Parliamentary Standing Committee meeting, with no response coming from the government.
"On August 17, 2005 I met the Prime Minister for a farewell call. I wanted to express my concern at the insult and humiliation that members of Parliament heap on civil servants and senior executives of public service undertakings," he said in his book published by Manas publications.
Parakh, against whom the CBI has registered a case in coal block allocation, said the prime minister expressed anguish and stated that "he (Singh) faced similar problems everyday. But it would not be in the national interest if he was to offer his resignation on every such issue".
"I do not know if the country would have got a better Prime Minister if Dr Manmohan Singh had resigned, instead of facing the humiliation of his own ministers not implementing or reversing his decision.
"By continuing to head a government in which he had little political authority, his image has been seriously dented by 2G scam and coalgate although he has had a spotless record of personal integrity," the author observed.
Parakh while referring to the conversation with Singh said it had become clear that there was little chance of lasting reform in the coal sector with the limitations within which the Prime Minister functioned.