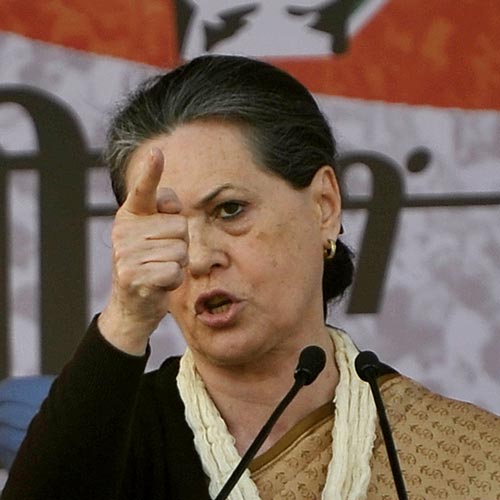 UPA Chairperson Sonia Gandhi on Monday laid the foundation for construction of a new broad gauge (BG) rail line between Rae Bareli and Akbarganj in Uttar Pradesh.
"The construction work on the 46.9 km- new BG rail line from Rae Bareli to Akbarganj through Maharajgunj will commence soon," said a senior Northern Railway official adding "the route is being designed for speed potential of 100 km per hour."
Estimated to cost Rs 296 crores, the new line is part of the 116km Lalganj-Rae Bareli-Akbarganj-Faizabad rail project.
There will be total four stations along the Rae Bareli-Akbarganj route at Simrauta, Mau Garbi, Maharajganj and Lodhwa Mau.
According to the official, each station will have two passenger platforms and modern signalling system.
The rail connectivity is crucial for the transportation network in the region as it crosses National Highways -56 and 24B and State Highways -13 and 13A. It also passes over network of Sharda canal and its feeder channels spread across the area.
In order to strengthen the rail network in the busy route, several key projects like doubling between Rae Bareli and Utaratia and between Rae Bareli and Amethi are being taken up.