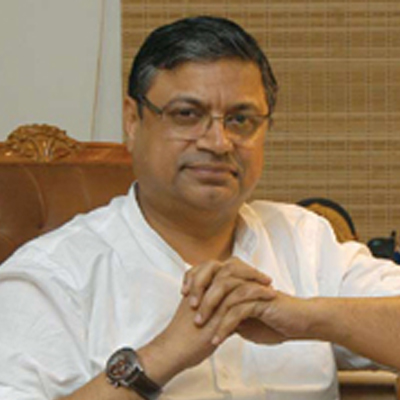 Feeling "let down" by the government and the Supreme Court over rejection of his name, senior advocate Gopal Subramanium today asked the Chief Justice of India to withdraw the recommendation of his candidature as judge of the apex court. He has written a letter to the Supreme Court collegium headed by Chief Justice R M Lodha requesting him to "withdraw" the recommendation for his elevation as judge of the apex court.
Sources close to him said that he felt let down by the government and the Supreme Court which he thought did not stand upto defend him. He is also said to be of the view that the candidature of a judge of the Supreme Court should be decided in some kind of sacredness and should not be bashed about. The name of 56-year-old Subramanium, who served as the Solicitor General during the previous UPA regime, was recommended by the collegium for elevation to the apex court bench along with some other names.
But the government rejected his name and returned the file over his name while accepting the recommendation related to others including another lawyer Rohinton Nariman. "In the circumstances, he (Subramanium) does not feel that his name should be reconsidered for elevation to the judge of the Supreme Court. So he has written a letter to CJI to withdraw his candidature as the judge of the Supreme Court," his office said.
Though the government did not say anything officially on the rejection, there were reports that its decision was based on a CBI report that had questioned Subramanium's role in arranging a meeting with the lawyer of the 2G accused even when he was the lawyer for CBI.
Upset over the media reports, Subramanium maintained that his conduct was clear and he had written to the Law Minister Kapil Sibal in the previous government about the extent of criminality in the 2G case that was hidden by the government when he was its counsel.
Subramanium was assisting the Supreme Court as amicus curaie in Sohrabuddin Sheikh fake encounter case in which BJP leader Amit Shah came under scrutiny. The government had earlier cleared the names of Calcutta High Court Chief Justice Arun Mishra, Orissa High Court Chief Justice Adarsh Kumar Goel and senior advocate Rohinton Nariman for elevation to the Supreme Court.