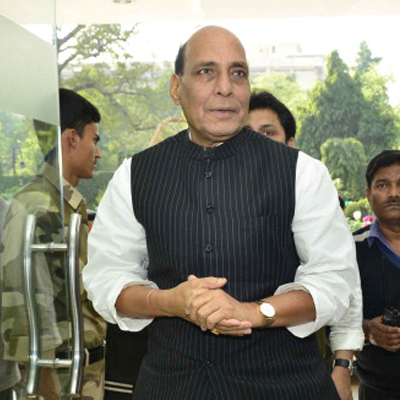 Bharatiya Janata Party (BJP) president Rajnath Singh on Saturday said that since the Congress-led United Progressive Alliance (UPA) has failed on all fronts, the people are eager to get rid of this government.
"I have toured the entire country and I have come to the conclusion that it faces several problems like—price rise, corruption, misgovernance, insecurity and unemployment. The people of India feel that the Congress-led United Progressive Alliance (UPA) Government failed on all these fronts. Therefore, the people are naturally very angry with this government and they want to get rid of this UPA Government," Rajnath Singh said at a press conference.
Singh also said people were showing their faith in Modi, and hence, the BJP feels fortunate about that,
"BJP is fortunate that the people have shown their trust on our prime ministerial candidate Narendra Modi. The UPA-led Congress have lost the faith of the people," he said.
He criticised the Congress and other parties for using the communal card, as they were depressed and he added that BJP was not involved in doing any divisive politics as was being alleged by rival political parties.
There are many parties alike the Congress which uses the communal card and are frustrated. In other words they are depressed. Efforts are on to play the politics of polarisation, as the Government has failed on good governance and hence they are diverting people's attention. BJP is not involved in divisive politics as there is neither any requirement of doing it nor can it be done.