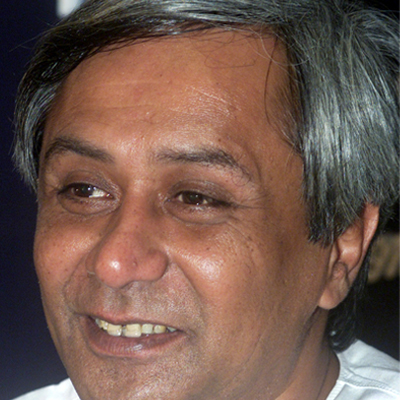 After steering the Biju Janata Dal (BJD) to a landslide victory in Assembly elections, Naveen Patnaik today took oath as Odisha Chief Minister for a record fourth consecutive term.
Also sworn in were 21 ministers, including eight fresh faces as five members of the previous ministry were dropped.
Governor S C Jamir administered the oath of office and secrecy to Patnaik and members of his new council of ministers, including 11 of cabinet rank, at the Raj Bhavan here."We will work as a team for the prosperity and betterment of Odisha," the 67-year-old Chief Minister who visited Puri in the morning to seek blessings of Lord Jagannath, said after being sworn in.
The eleven who took oath as cabinet ministers were Pradip Kumar Amat, Dr Damodar Rout, Debi Prasad Mishra, Pradip Maharathy, Bijayshree Routray, Bikram Keshari Arukh, Usha Devi, Lal Behari Himirika, Jogendra Behera, Badri Narayan Patra and Puspendra Singhdeo.
The ten ministers of state were Prafulla Mallick, Ramesh Chandra Majhi, Atanu Sabyasachi Nayak, Arun Kumar Sahu, Sanjay Kumar Dasburma, Sudam Marandi, Ashok Kumar Panda, Pranab Prakash Das, Pradip Panigrahi and Snehangini Chhuria.
Four-time MLA Pradip Kumar Amat was Speaker of the outgoing assembly and was also a member in the ministry of legendary Biju Patnaik, Naveen's father.
Patnaik dropped five members of the previous ministry and inducted eight first time ministers, including cabinet minister Jogendra Behera, a five-time legislator. Those dropped include Surya Narayan Patro, Maheswar Mohanty and Niranjan Pujari, who had held cabinet rank, while Rajanikant Singh and Subrat Tarai were ministers of state.
While Patro was revenue minister, Mohanty held law, culture and tourism and Pujari was industries minister.
Those who became ministers for the first time were Pranab Prakash Das, Sudam Marandi, Prafulla Mallick, Snehangini Chhuria, Pradeep Panigrahi, Ashok Panda and Sanjay Das Burma. Of them Snehangini Chhuria was a first time legislator from Attabira in Bargarh district.
The new council has two women members, Usha Devi of the cabinet rank and Snehangini Chhuria a minister of state.
Usha Devi, who represented Chikiti in Ganjam district, had been women and child development minister earlier.
Lal Behari Himirika was the sole scheduled tribe member in the cabinet which also has a scheduled caste minister, Jogendra Behera, MLA from Loisingha. Among the ministers of state, Ramesh Majhi and Sudam Marandi were members of the scheduled tribe, while Snehangini was the lone SC member.