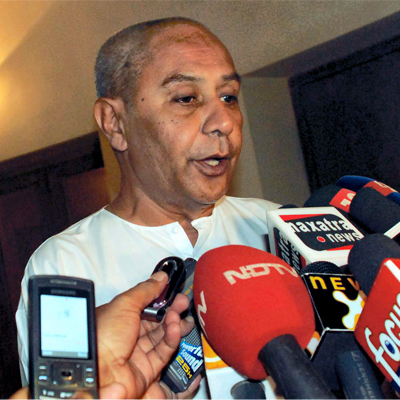 Once seen as a political novice and reluctant inheritor of his father's mantle, Naveen Patnaik has metamorphosed into a master strategist to be Odisha Chief Minister fourth time in a row despite attacks over a series of scams and defying anti-incumbency theories.
As the 67-year-old BJD supremo puts it, the goal of the regional party he heads is to tranform the dream of his legendary father late Biju Patnaik into reality.
"Only BJD can fulfill it and convert Odisha into an advanced state, keeping its "swabhiman" (pride) aloft and protecting people's interest," asserts Patnaik, who was today formally elected the BJD legislature party leader.
The BJD president during the marathon poll campaign portrayed national parties like Congress and BJP as hostile to the interest of Odisha accusing them of shedding "crocodile trears" for the plight of the people of the state.
Patnaik's presentation of BJD as a champion of the poor and downtrodden coupled with bitter allegation of central negligence did wonders to decimate both Congress and BJP which were made to bite the dust in the simultaneous assembly and Lok Sabha polls in Odisha.
Unfazed by a series of scams including mining and chit fund scandals and charges of irregularities in rural job scheme MGNERGA, Naveen steered BJD to a landslide victory in the twin polls as the party won 117 of the 147 assembly seats and 20 of the 21 Lok Sabha seats.