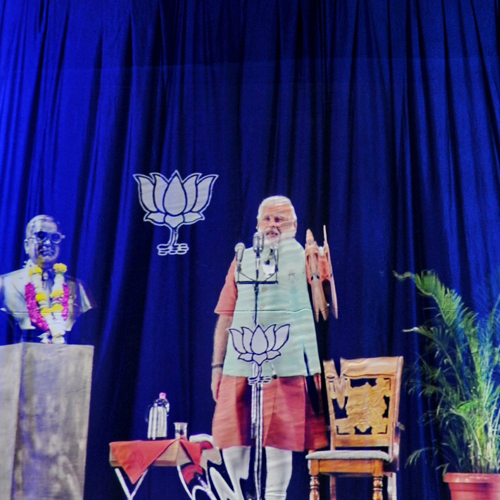 On April 11, BJP and the Citizens of Accountable Governance (CAG) launched a new way of campaigning with a 3D version of Narendra Modi at the 'Bharat Vijay Rally'. The new age campaign strategy was broadcast across the nation and is set to get bigger with grand plans underway by the party.
The point of the technology is to enable Modi to engage his already massive following and campaign at various locations during the Lok Sabha Elections, seeking the office of Prime Minister of India.
The 3-D technology has already been a success and Modi has continued to rally at different locations, with the eventual intent of reaching out to 1000+ locations by the end of it.
Modi had previously used this technology before during his campaign in the 2012 Gujarat Assembly Elections.
Here are some pictures from the Vile Parle venue in Mumbai.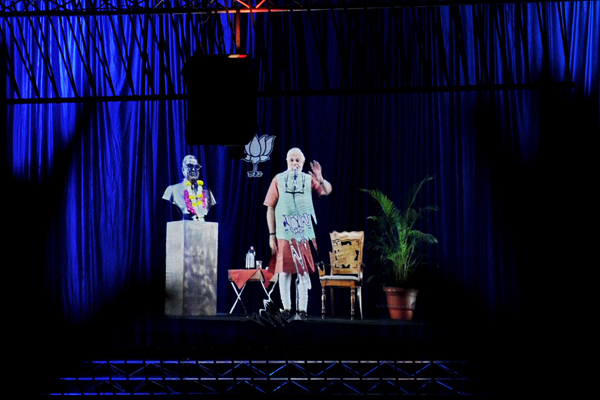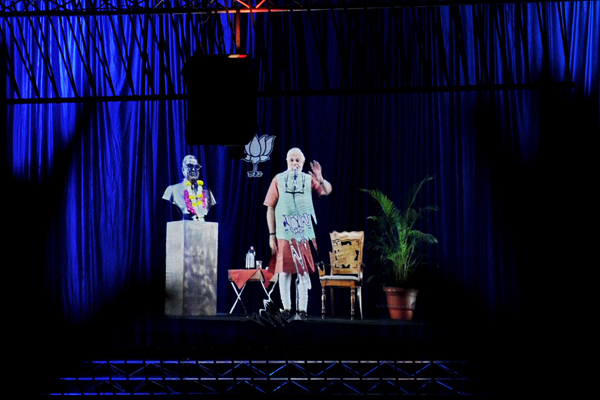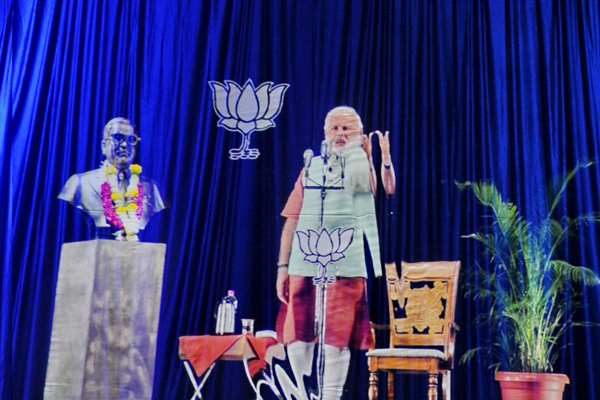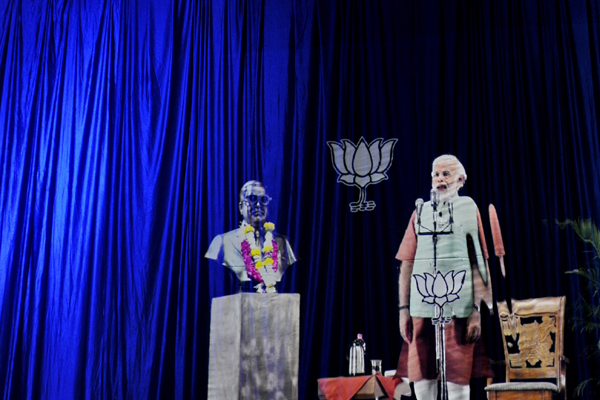 (All photographs courtesy of Puneet Chandhok​/DNA)