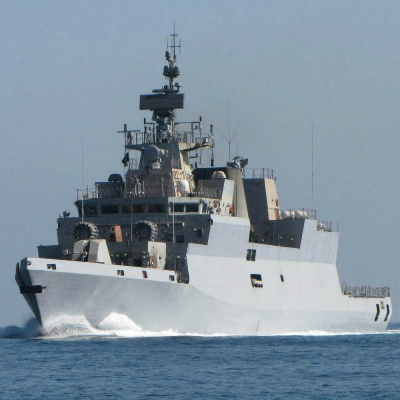 India's first indigenously built stealth Anti-Submarine Warfare (ASW) Corvette, INS Kamorta, was commissioned into the Navy today by Defence Minister Arun Jaitley at the Naval Dockyard in Vishakhapatnam. Here is what you need to know about India's latest warship-
- INS Kamorta is the first of four ASW stealth corvettes designed by the Directorate of Naval Design (DND) and built by the Garden Reach Shipbuilders and Engineers (GRSE) under Project 28. Project 28 aims at developing an indigenous warship construction industry in India.
- Work on INS Kamorta began on March 1, 2006 and it was launched on April 19, 2010. The ship's maiden sea trials commenced in June 2013 and was handed over to the Indian Navy on July 12, 2014. During its trail runs in Hooghly river, its engine reportedly failed and the ship was run aground.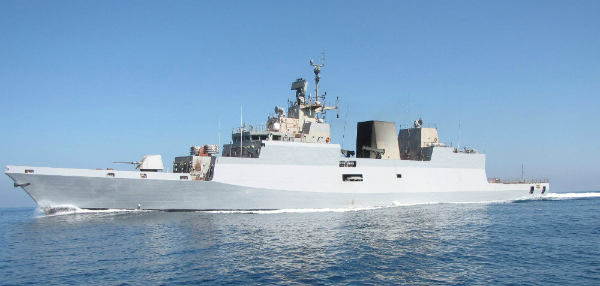 - The ship has been named after an island in Andaman and Nicobar.
- With its induction today, the ship is now an integral part of the Eastern Fleet under the Eastern Naval Command.
- The ship was initially estimated to cost Rs 3,051 crore but was delayed by two years. Media reports suggest that its final cost was approximately Rs 7,800 crore.
- It has a displacement of 3500 tonnes and is 110 meters in length and 14 meters at the beam. The ship's propulsion system consists of two Diesel Engines to achieve a maximum speed of 25 knots and an endurance of about 3500 nautical miles.
- About 90% of the ship is indigenous built with special grade high-tensile (DMR249A) steel produced by Steel Authority of India. Its four 3800 kw diesel engines have been made by Kirloskar while Larsen & Toubro have made its torpedo launchers.

- It has enhanced stealth features incorporating 'X' form of Hull and full beam superstructure which gives it a low radar cross section. The use of Infra Red Signature Suppression (IRSS) gives the ship very low under water voice signature making its less susceptible to detection.
- The ship has heavy weight torpedoes, ASW rockets, Medium Range gun and Close-in-Weapon System comprising of two multi-barrel guns. The sensors of the warship include the advanced bow mounted sonar and indigenous air surveillance radar Revathi with capability to detect targets exceeding 200 Km.
- The ship has been deployed without short-range Surface-to-Air missiles (SAM) and Active Towed Array Decoy System (ATDS) which are to be added later. INS Kolkata launched earlier this month was similarly deployed without Long Range Surface-to-Air Missile (LR-SAM). India's Defence Research and Development Organisation (DRDO) has been developing LR-SAM with the Israel Aerospace Industries (IAI). The project has run into due to conflicts in Gaza.
- It can also carry an integral ASW helicopter and has a foldable hangar door fitted with a rail-less helicopter traversing system. This is a first for a ship in the Indian Navy.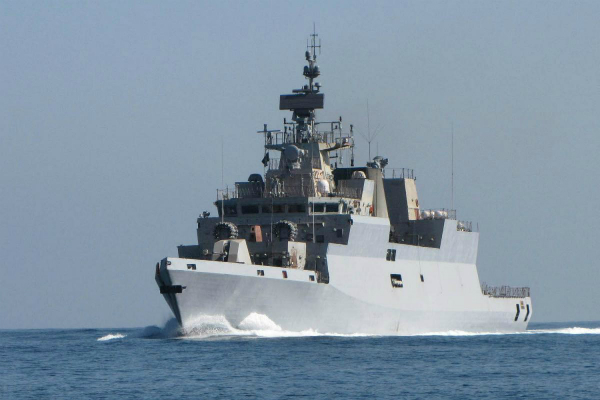 - The ship is manned by a crew comprising 13 officers and 173 sailors with Commander Manoj Jha as the first Commanding Officer.
At the launch of INS Kolkata, Prime Minister Narendra Modi had asserted that military might is the biggest deterrent to war. India has been concerned with the presence of Chinese warships near Indian waters and the launch of these news warships is seen as a move to increase its maritime security.
Also read: All you need to know about INS Kokata, India's largest indigenous warship