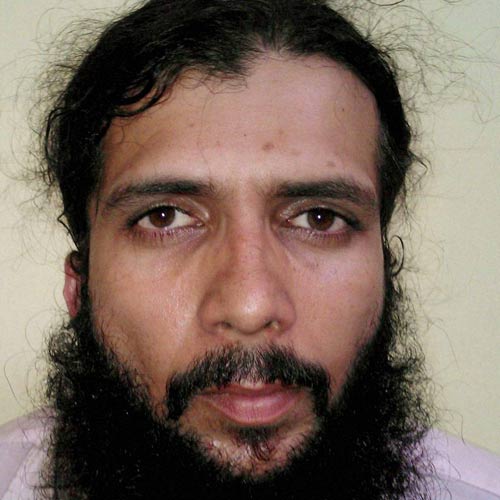 Indian intelligence agencies have alerted anti-terror agencies across the country, including Maharashtra, of a possible escalation of terror activities in 2014. They have warned that there will be change in strategy of terror outfits — one or two highly-trained militants will carry out terror attacks instead of a module of five terrorists or more as was the case earlier, officials said.
Confidential information gathered by intelligence agencies reveals that Pakistan's counter-intelligence agency, the Inter-Services Intelligence (ISI), is miffed with the Indian Mujahideen (IM) as it was not able to make an impact in India in 2013. There were four bomb blasts across the country in 2013, killing 18 and injuring 170.
"After a thorough interrogation of several arrested terror suspects across the country, it has been established that the ISI is unhappy with the IM for failing to make a serious impact in 2013," said a central intelligence official.
The IM suffered a major setback with the arrest of its co-founder Yasin Bhatkal by the National Investigation Agency (NIA) in August last year. "Bhatkal's arrest has forced the IM to change its plans because it does not have any person of Bhatkal's calibre," a senior official from NIA said.
Apart from this, several other IM members have been arrested which has severely dented the outfit and upset its plans of attacking India.
According to information provided by some of the arrested IM members, including Yasin Bhatkal, the reason for the IM's non-performance is the lackadaisical approach of founder member Riyaz Bhatkal and his brother Iqbal. "The ISI has reportedly given more than Rs27 crore to Riyaz in the past five years, but the IM has not been able to give results which justify that money," said a senior police officer from Delhi.
The officer said Iqbal is known to lead a lavish lifestyle in Karachi, and is regularly seen moving around in luxurious cars. He also owns the latest phones and gadgets.
This has led to a split within the IM and the likes of Amir Raza have formed their own group. Raza, who belongs to the Uttar Pradesh module of IM, lives in Karachi and is married to a Pakistani girl.
"Because of IM's close association with ISI, Raza along with Dr Shahnawaz, Khalid, Mirza Baig and Abu Rashid have formed their separate group and joined hands with al Qaeda and Taliban," the officer told dna.
Intelligence agencies said the IM wants to drastically change its strategy with regard to India this year. "It has realised that even a small module of 5-8 people is vulnerable and prone to being busted. Therefore, it now plans to form even smaller groups of 2-3 people and at times, even one person may be given the responsibility of carrying out attacks," the officer said.
Experts said these people will be highly-skilled individuals who will be trained to be all-rounders.
"They will be skilled in everything — from planning an attack to reconnaissance of the target, gathering explosives and raw material, assembling bombs, planting them and executing the blast," the officer said.
A strategy like this is designed to minimise human error in executing terror attacks. It also makes it difficult for Indian security agencies to track the perpetrators, another police officer said.
Last month, senior officials of the Intelligence Bureau, in a closed-door meeting, briefed senior officials of anti-terror agencies across the country, including Maharashtra, about the possibility of more attacks. "The state anti-terror agencies have been asked to beef up security and surveillance based on these warnings," said a senior police officer from the Maharashtra police.
Blasts in India in 2013
February 21: Hyderabad, Dilsukh Nagar – 13 dead, 83 injured
April 17: Bangalore, BJP office – 16 injured
July 7: Bodh Gaya, Mahabodhi temple – 5 injured
October 27: Patna, BJP rally – 5 dead, 66 injured