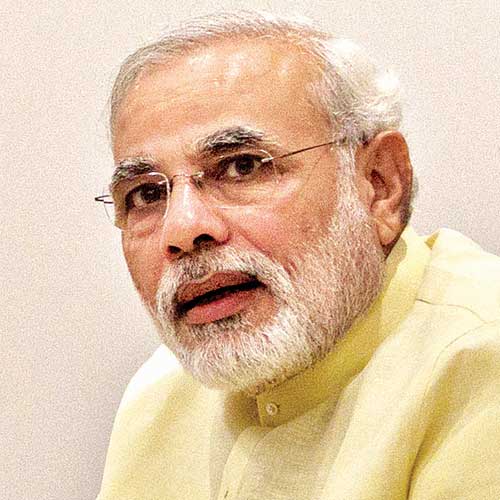 BJP prime ministerial candidate Narendra Modi assured the country that he will never indulge in divisive politics even if he lost the Lok Sabha elections.
He also said that India has been ruled by pseudo secularism for way too long.
"I will never engage in divisive politics even if it means that I lose the elections. The country has been divided in the name of secularism. We are all fellow citizens and that is my firm belief. I have succeeded in Gujarat and I will succeed in India," he told in an interview to Network18.
He also maintained that he will not make a separate vote appeal to the Muslim community but will ask for votes from 'fellow Indians'.
"I will never commit the sin of appealing to one community. I will not say anything to Hindus or Muslims. I will only appeal to my fellow Indians. They will then decide," he said.
Congress attacked Modi by saying that he had no right to say anything on secularism. "Look at his track record, what is he saying. I do not expect him to say anything better but at least he should have some conscience to say so," Union Minister Kapil Sibal said.
Narendra Modi also spoke about his economic agenda for the country if BJP-led government was elected to power. He claimed that the economic policy of his government will be pro-people and in favour of India's business interest in an interview with Network18.