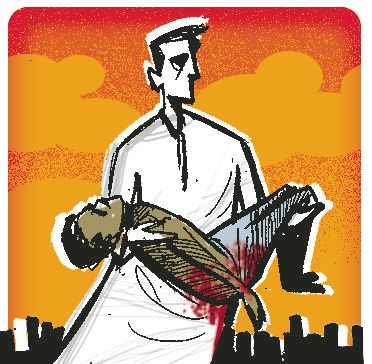 Five persons were killed on Sunday when their car fell into Narmada canal at a village in Gujarat's Chhota Udepur district, police said.
"Five youths (between 20 to 30 years of age) were killed after the car in which they were travelling plunged into Narmada canal at Jhakharpura village near Bodeli in Chhota Udepur district," police inspector DV Tadvi said. The victims were on their way to Lajpura village in Chhota Udepur when the accident occurred, he said.
The over-speeding car's driver lost control over the steering following which the vehicle first rammed into the railing of a bridge over Narmada canal and then fell into the water, he said. Police rushed to the spot and with the help of local swimmers pulled out the car and extricated the bodies from it, he said.
The bodies were sent to a hospital at Sankheda taluka of Chhota Udepur for post-mortem, the police officer said, adding that the deceased are yet to be identified.