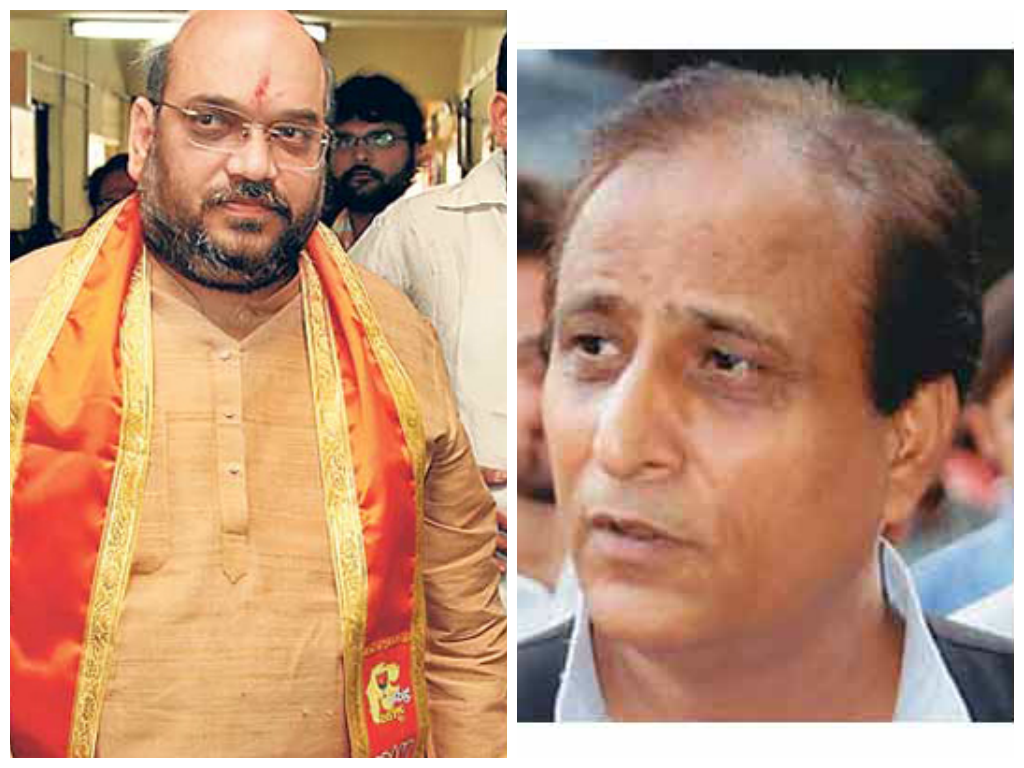 The Election Commission has banned rallies and road shows by Samajwadi Party leader Azam Khan and BJP leader Amit Shah in Uttar Pradesh, and asked the Uttar Pradesh government to file FIRs and initiate criminal proceedings against them.
The EC said no permission would be provided to the two individuals for public meetings, processions, rallies and road shows in Uttar Pradesh.
The Election Commission further said their comments are deliberate and have malicious intent. It also blamed the UP government, saying it had 'soft-pedalled' on filing FIRs against Khan and Shah.
Azam Khan and Amit Shah have both been accused of making inflammatory speeches.
Also Read: Does young India deserve the likes of Mulayam Singh Yadav and Narendra Modi?
Amit Shah and Azam Khan are part of Indian politics' communal legacy