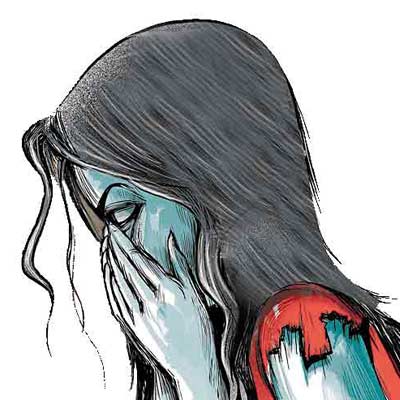 A 22-year-old Dalit woman, who got married two months ago, was allegedly strangulated and set ablaze by her in-laws in Nauria area here, police said today.
Charred body of the woman identified as Pooja, was spotted in the fields today morning by villagers who informed police about it, Circle officer, Jahanabad, Indu Siddharth said.
The victim's family has alleged that her in-laws did not like her as they belonged to upper caste and hence killed her, said police.
Read: Maharashtra Home Minister RR Patil blames 'declining moral values' for rape
Pooja eloped from her home on April 14 to marry her paramour Nishant but their relationship was not approved by Nishant's family.
Prima facie it appeared that she was strangulated before she was set afire as a wire was found around her neck, the CO said.
A case has been registered and her brother-in-law has been detained in this connection, she said.
Also read: Delhi: Five persons get seven years jail for involvement in raping minor, forcing her into prostitution
Also check the rising instances of crimes against women here