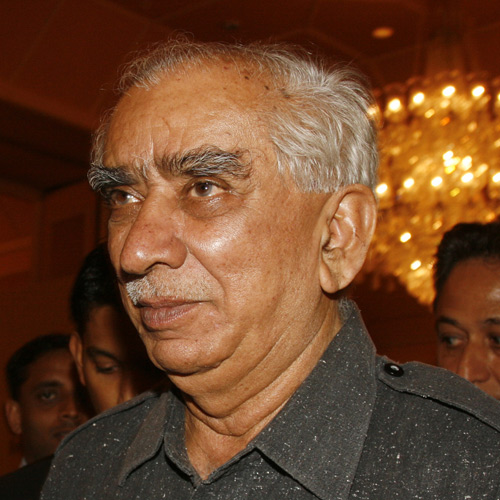 Brushing aside speculation about him joining the Congress or any other political party, senior Bharatiya Janata Party leader Jaswant Singh on Sunday said the Congress should not waste their time on him.
"It would be very insulting that the Congress is thinking about approaching me. Whole life I have been a member of the BJP and the thought of joining any other party has never crossed my mind," Singh told ANI.
"If the Congress is thinking about approaching me then that is their nature. They should not waste their time on me," he added.
He confirmed that after consulting the people, he will be filing his nomination from Barmer for the Lok Sabha polls on Monday.
He also said that he is not a furnishing table or chair that the BJP will keep on changing his place according to their suitability
"I saw a leader of the party on television saying that they were not able to adjust Jaswant Singh but now we will adjust him. The views behind these words are full of ego and arrogance. It is very insulting," Singh said.
Singh, who currently represents Darjeeling in the Lok Sabha, is likely to announce his decision to contest as an independent on March 24.
Calling BJP a divided party, the former union minister had earlier said, "One which is real and the other is unreal or better put original and duplicate. Unfortunately the duplicate part has the reins of party now."
The Central Election Committee of the BJP decided on Friday not to give in to veteran leader Jaswant Singh's demand/request to grant him a ticket to contest the general elections from Rajasthan's Barmer District.
Speculation is rife that the RSS and Chief Minister Vasundhara Raje have had a say in denying Jaswant Singh the ticket.
The rejection of Jaswant Singh comes soon after another leader L.K.Advani was told that he could only contest from Gandhinagar, instead of his preferred choice of Bhopal.