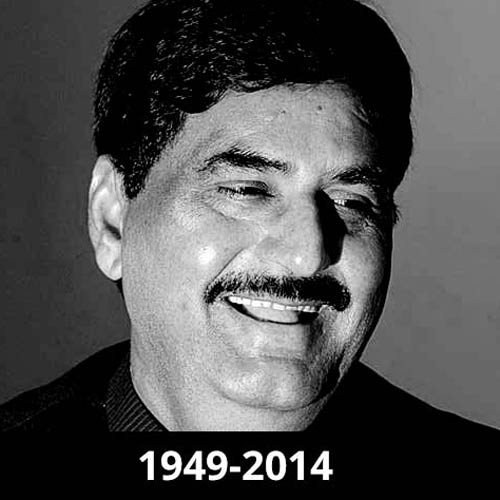 Rural Development Minister Gopinath Munde passed away on Tuesday morning after meeting with a fatal car accident in Delhi.
Munde was a prominent leader of the Bharatiya Janata Party (BJP) in Maharashtra. As a politician, he won the hearts of many close aides while working tirelessly in the state. His sudden demise has come as a big blow to the BJP, especially since they are about to fight the Assembly elections in October 2014.
In these difficult moments, BJP leaders in Maharashtra refuse to believe that such a turn of events could happen in broad daylight. Questions are being raised. Did his driver jump the red light? Was his driver new and inexperienced? How many people knew that he was flying from Delhi airport today? Were there those who were jealous of his success, and did not want to see him prosper? These questions are being raised after some spokespersons from Maharashtra went ahead and made such statements.
Leaders such as Prakash Anna Shengde and Awadhut Wagh claim that it is impossible that such an accident can just happen, and are calling his accident to be a conspiracy, and have gone to the extent to demand a CBI probe.
Shengde, Maharashtra BJP spokesperson, claimed in an interview with Zee News that Munde's death was not an accident but a conspiracy. "It is hard to believe that such a big personality like him, a VIP, a minister of India with so much security, would pass away in an ordinary accident," he said. He added, "At six in the morning there is hardly any traffic in Delhi, in that situation, a car being hit from behind doesn't make sense."
When asked whether he had any suspects in mind, he said, "I don't want to point any fingers. An investigation must be done, and then the truth will come out."
Maharashtra BJP leaders demand CBI inquiry into Gopinath Munde's car accident and subsequent death at AIIMS. Watch the video:
Another Maharashtra BJP spokesperson, Awadhut Wagh, has said that Munde's death might be a planned conspiracy, and demanded a CBI probe into the matter.
In a statement, Wagh said, "Unless an inquiry is done, we won't be satisfied. People think this could be a conspiracy. Although I am not a policeman to decide whether it was an accident, and to inquire on this matter is the job of police, I would just like to add that Mundeji used to travel in a high security vehicle with guards, how come he was in a normal car?"
Talking about the specifics, Wagh elaborated on Munde's travel style, "He used move all across the nation. He used to travel in a comfortable car with safety equipment. The Indica came and hit the car on Gopinath Munde's side and not otherwise. The car was overtaken from the left side," he said.
Like Shengde, Wagh too did not point fingers at anyone. "I cannot say anything for sure, but I think this might be a conspiracy, and an inquiry should be done; the truth should come out to people. I demand a CBI enquiry."
Earlier on Tuesday, BJP vice president Mukhtar Abbas Naqvi has said that Munde's body would be placed at BJP headquarters on Tuesday for party leaders to pay their last respects. His last rites will be performed in Parali village in Beed district of Maharashtra on Wednesday.
For latest updates, click here.
Track live updates here: